Friday 9/30: Varsity Football at Valley Lutheran has been cancelled/forfeit.

Volleyball Districts have been announced. We will be at Beal City. We have a Bye the first round. We will play on Wednesday 11/2 at 7:00 vs. the winner of the Carson City/Beal City game (on Monday 10/31).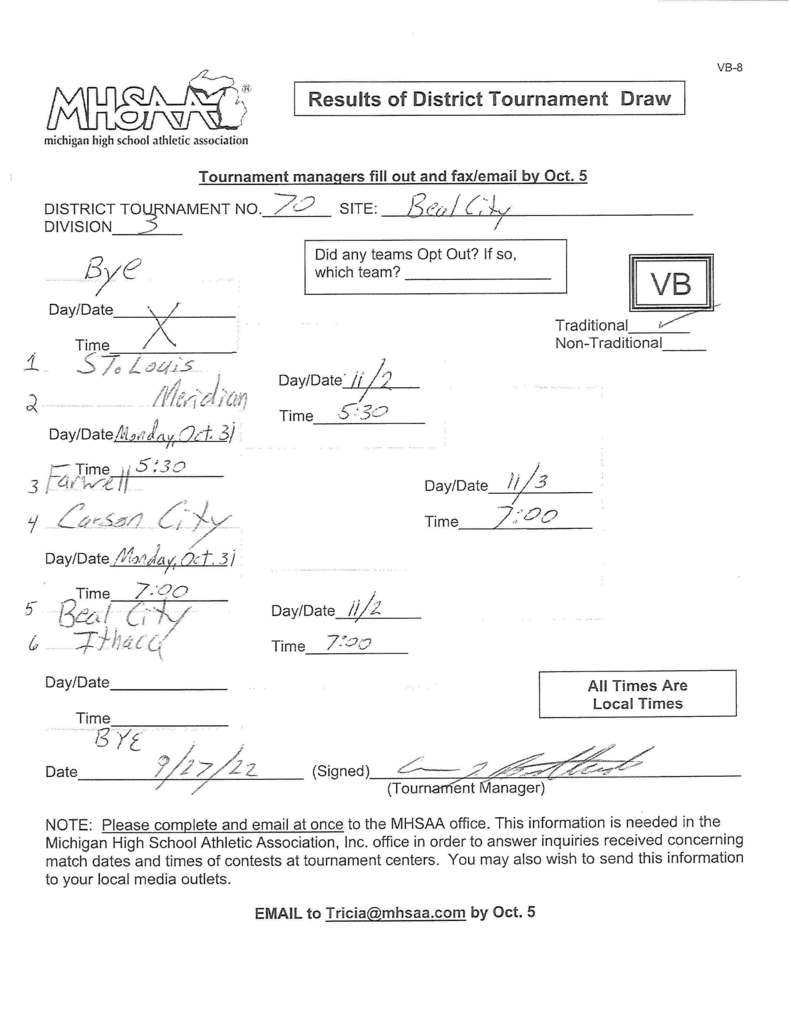 Veteran's Night Friday September 23rd There was an amazing turn out of veterans that came to our event so we could honor them. Thank you to our friends Cathy, Karen, Mindy & Justice for giving rides to the Veterans. Our classes did a fantastic job on all the posters and popcorn bags, our teachers were gracious enough to let students make them, our Leadership Class and AG class were wonderful for hanging all of them, our band boosters allowed us to give out free popcorn, our Football staff and players allowed the Veterans to be a part of their pregame, and our yearbook staff took an over abundance of pictures for us. Thank you to all that had a part in our fabulous event. If we missed thanking you, just know that the Ithaca Yellowjacket Athletic Department is so grateful for this AMAZING community and all you do for us!!! JACKET STRONG!!!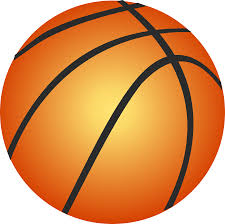 With one day to go in voting for the Detroit Lions High School Football Game of the Week for Division 7, here are the standings: 1) Homer vs. Union City 2) Hemlock vs. Ithaca 3) Delton Kellogg vs. Lawton 4) Cass City vs. Sandusky 5) Houghton Lake vs. Roscommon Still plenty of time to vote for a chance for our football team to earn a grant for $275. Vote at
www.DetroitLions.com/highschool
. Voting ends Wednesday at 12 noon.

SUBSTITUE BUS DRIVERS NEEDED!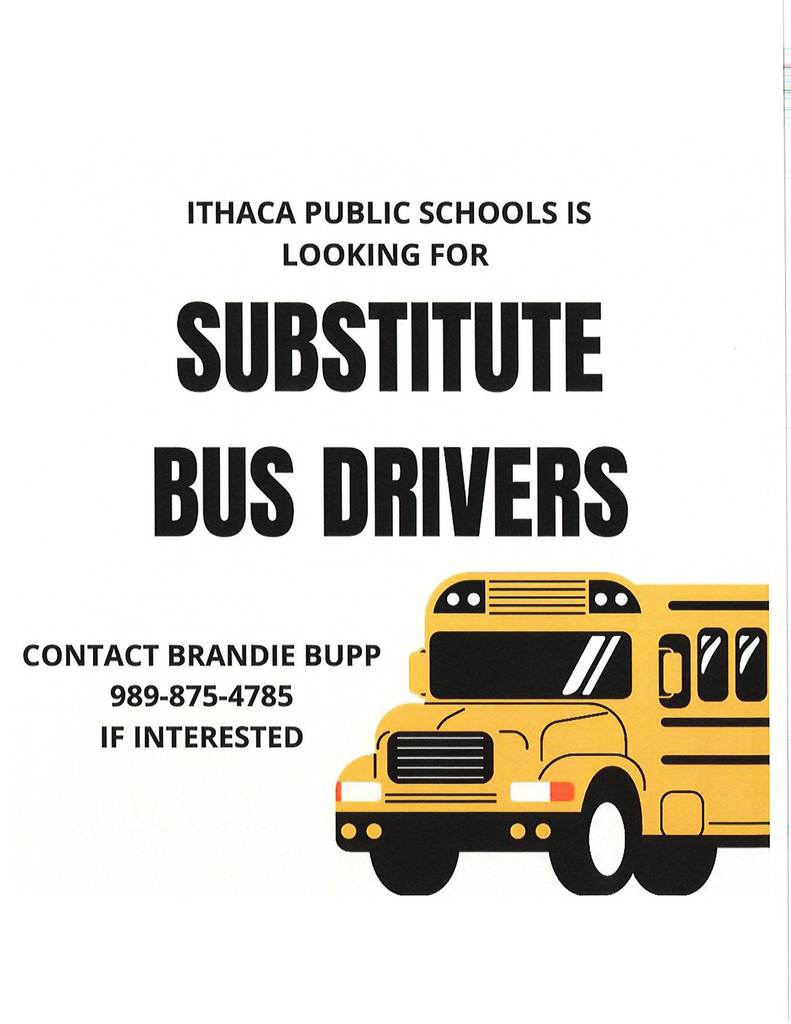 FFA drive through BBQ on homecoming day (October 7th)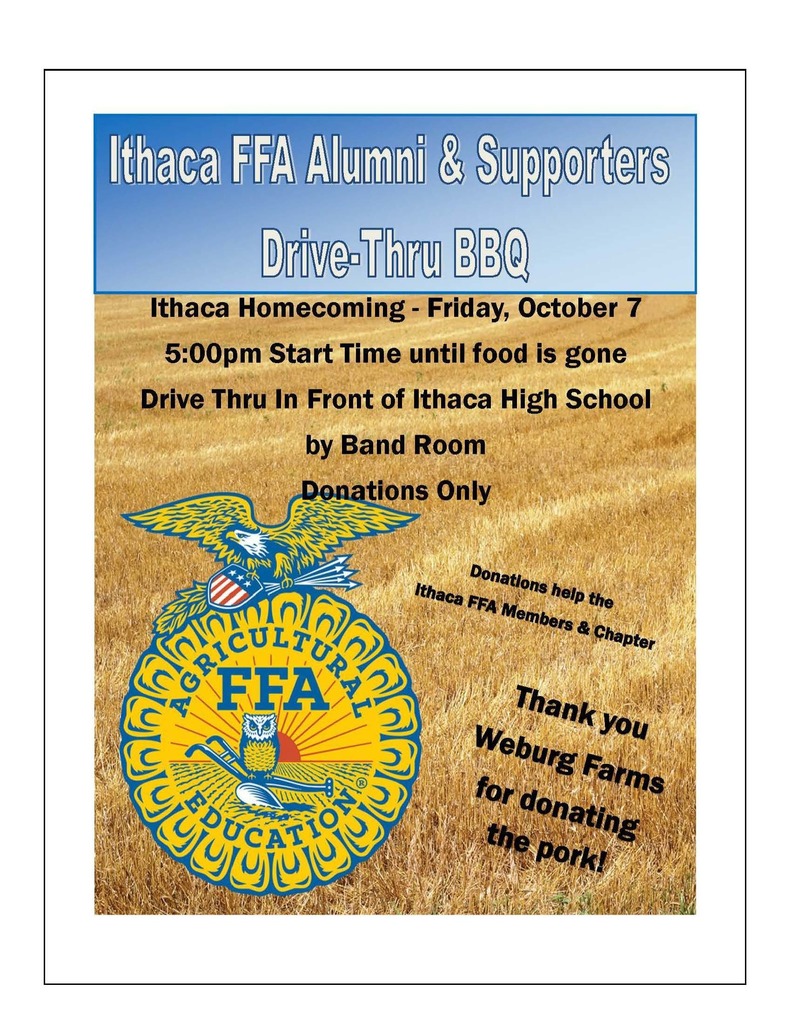 Mum sales still going on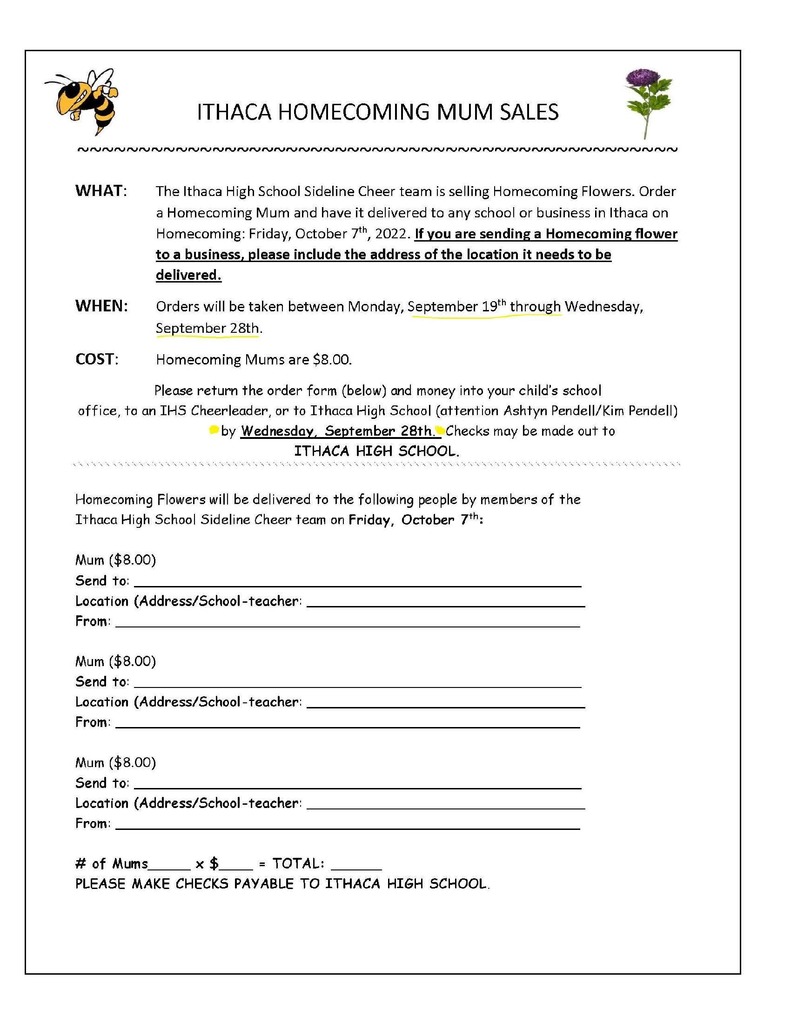 Tuesday October 4th at 7:00 Snake Dance route has changed for 2022 - there will also be food trucks, free hot dogs and a pep assembly at the bon fire (immediately following the snake dance) all are welcome!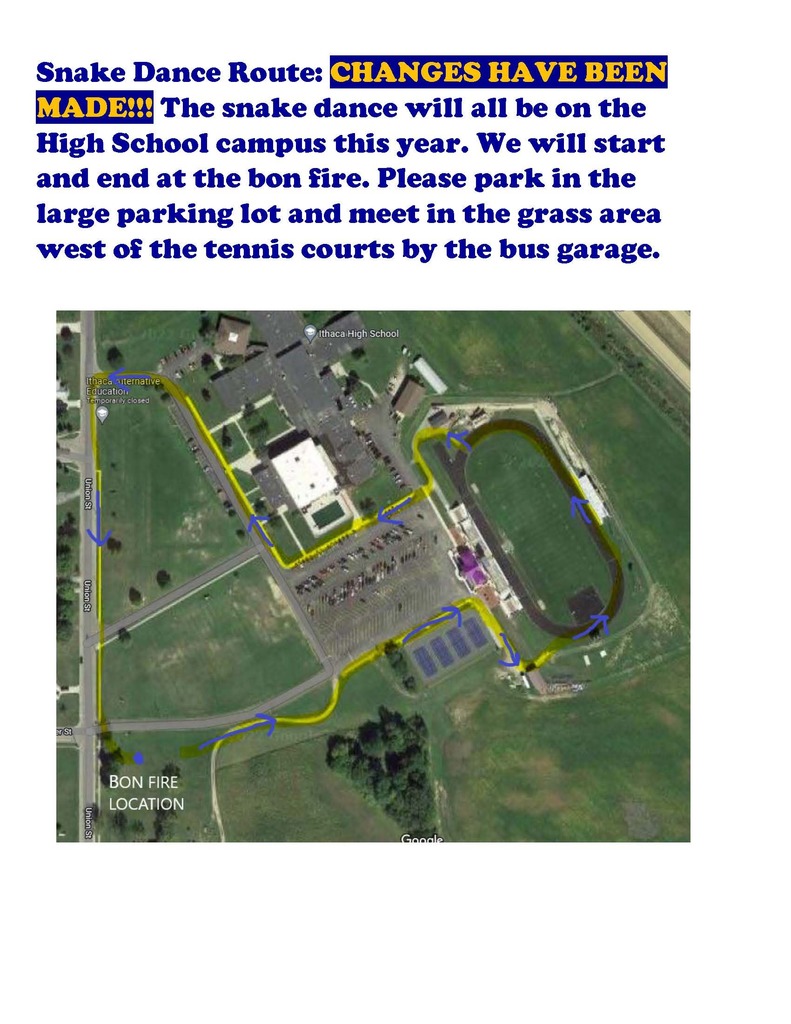 Here we go! Homecoming 2022 is going to be a great time! The committee and student counsel have worked very hard to make this the best homecoming ever and make sure that ALL students and athletes can be a part of it, so please be mindful of that and thank them for all their hard work!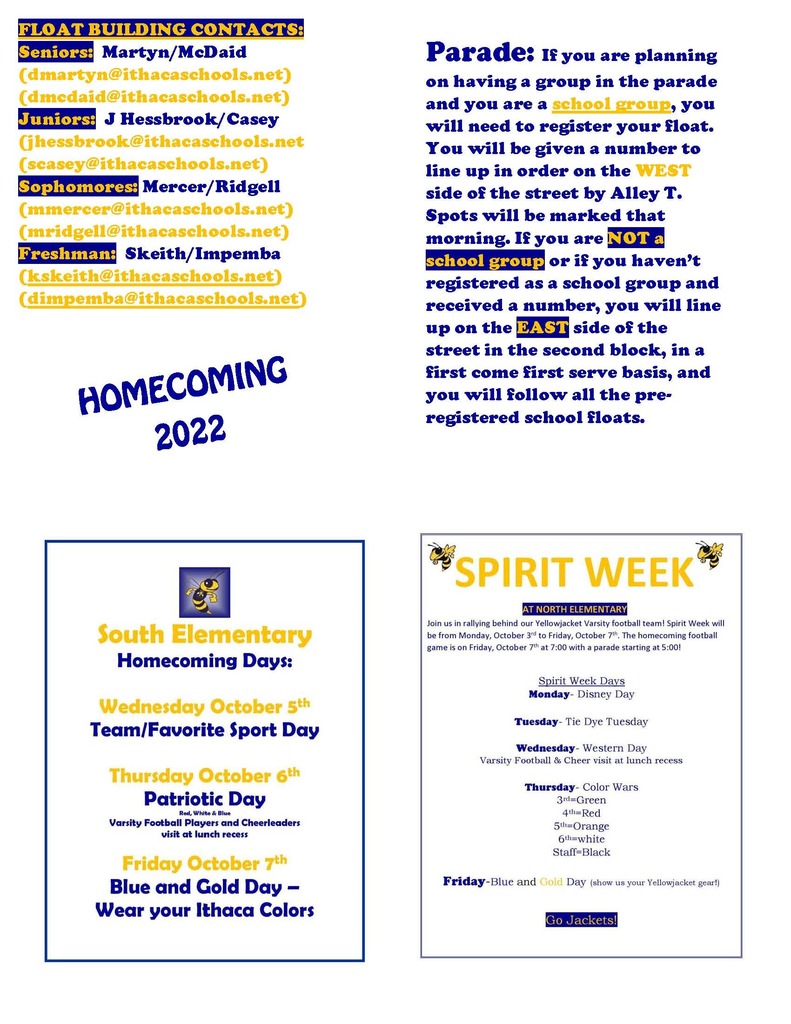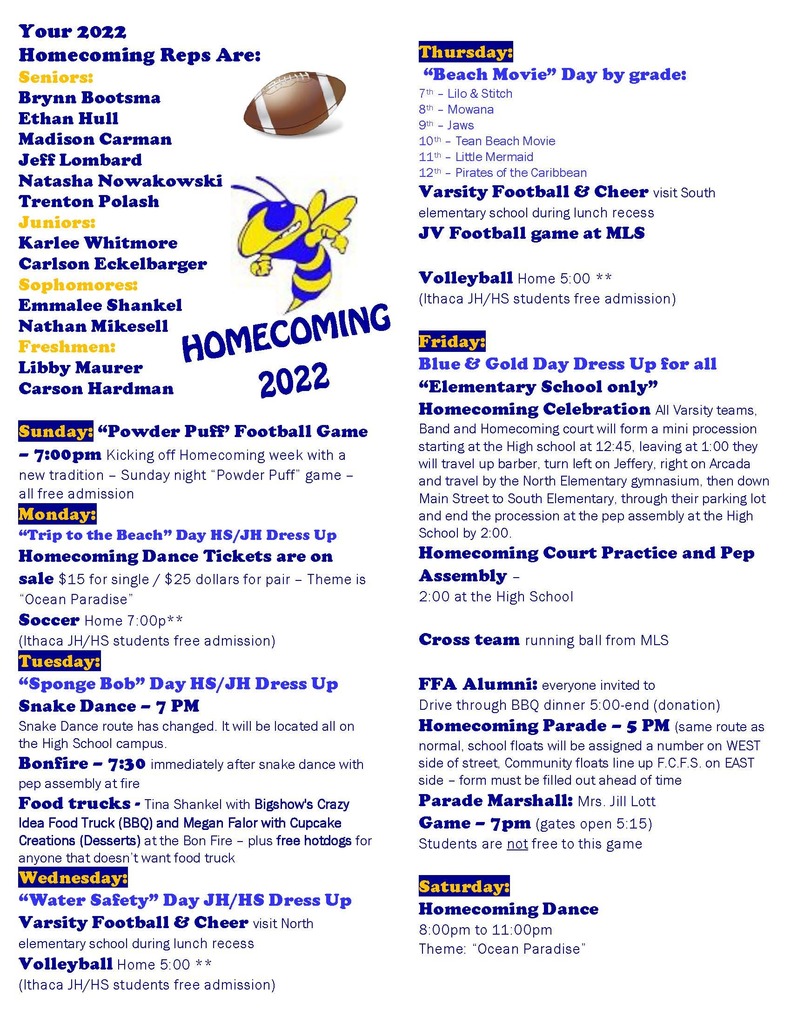 Congratulations to the 2022 Homecoming Representatives: Seniors: Brynn Bootsma Madison Carman Ethan Hull Jeff Lombard Natasha Nowakowski Trenton Polash Juniors: Karlee Whitmore Carlson Eckelbarger Sophomores: Emmalee Shankel Nathan Mikesell Freshmen: Libby Maurer Carson Hardman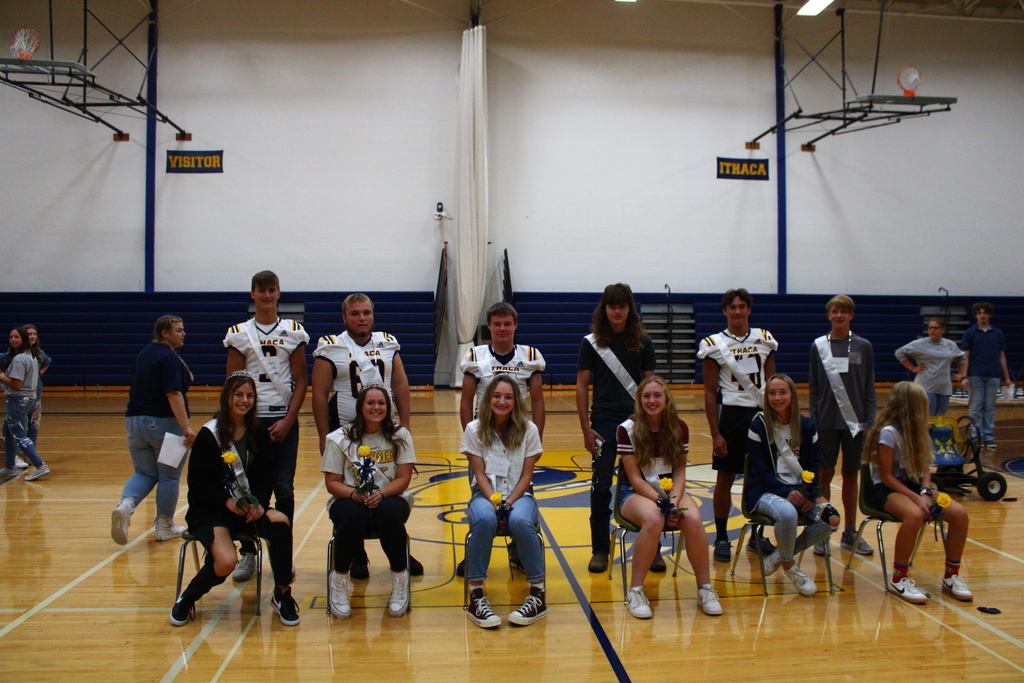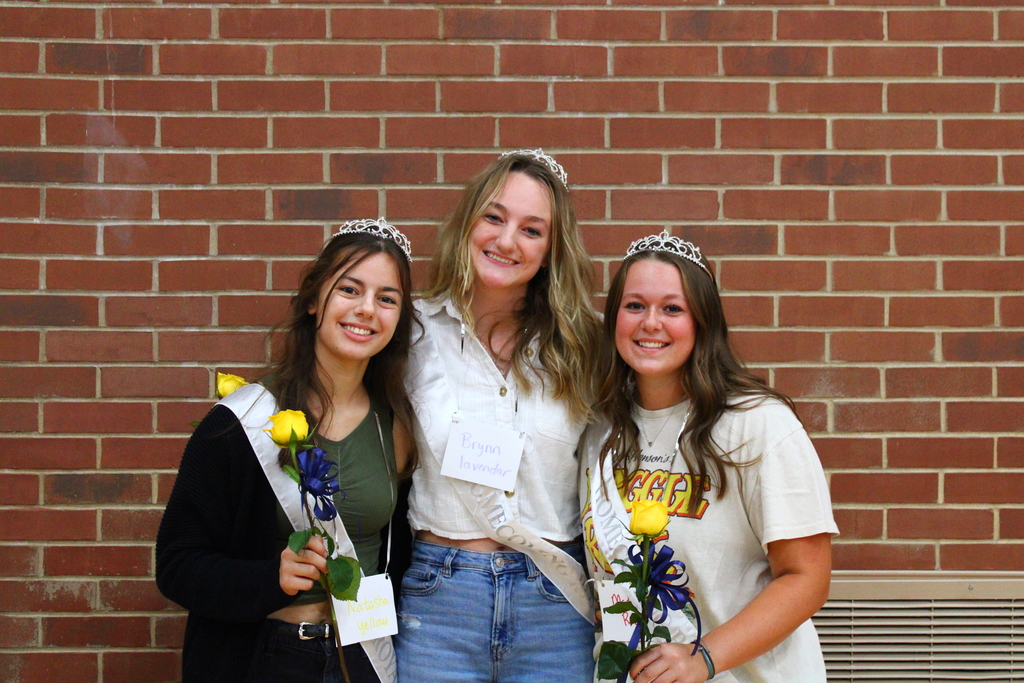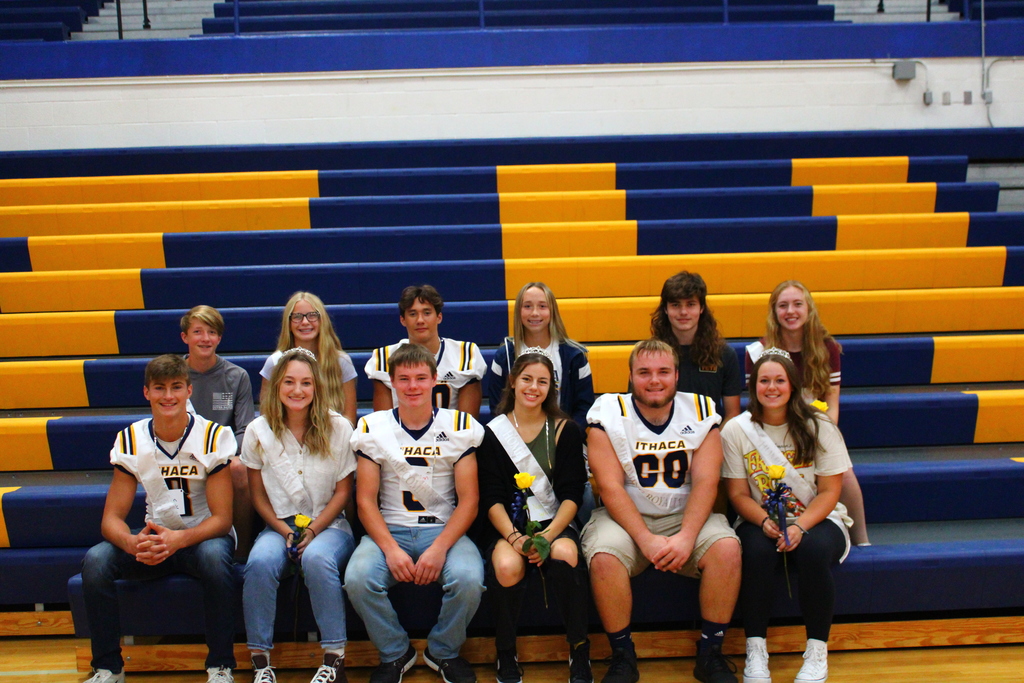 Veteran's Night at Varsity Football 9/23/2022 at 6:00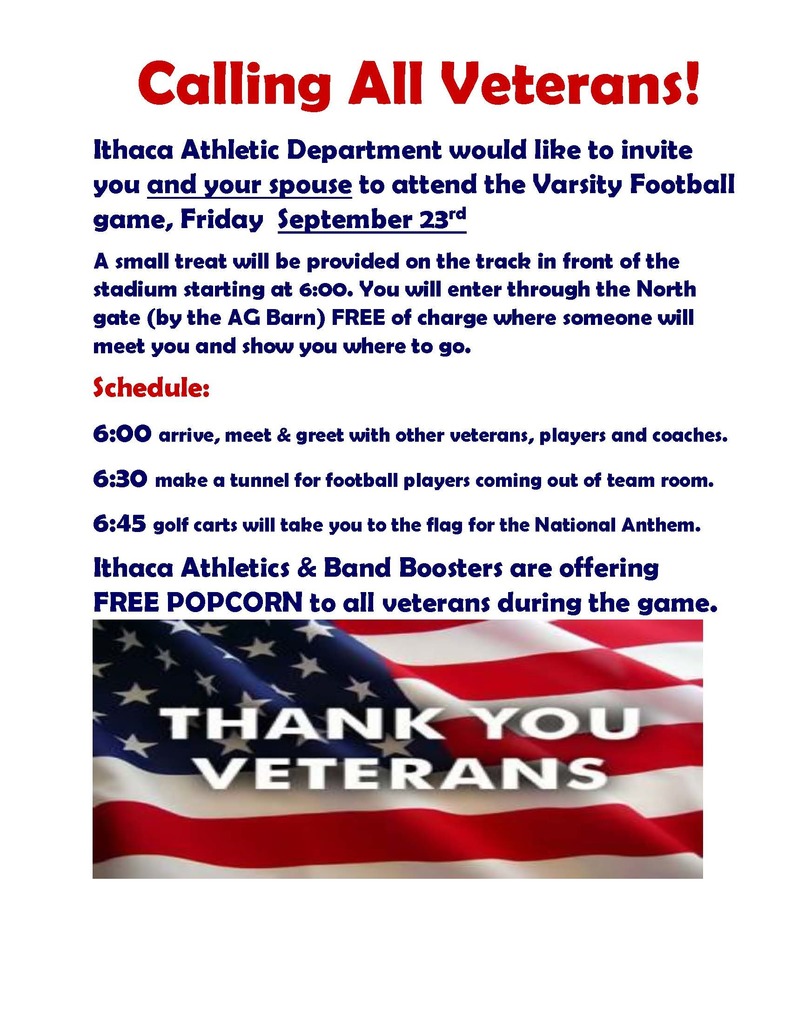 Ithaca Schools is working to implement an online payment method for one-stop payments. This includes adding money to your child's lunch account. At this time, the old system is no longer available and the new system is in the process of implementation. We apologize for the delay and are working to expedite the process with the company. At this time, please send lunch money with your child or bring it in to the school. Thank you!


Family pass order forms can be filled out and brought (with payment) to the first home game you attend, open house or just bring to the office.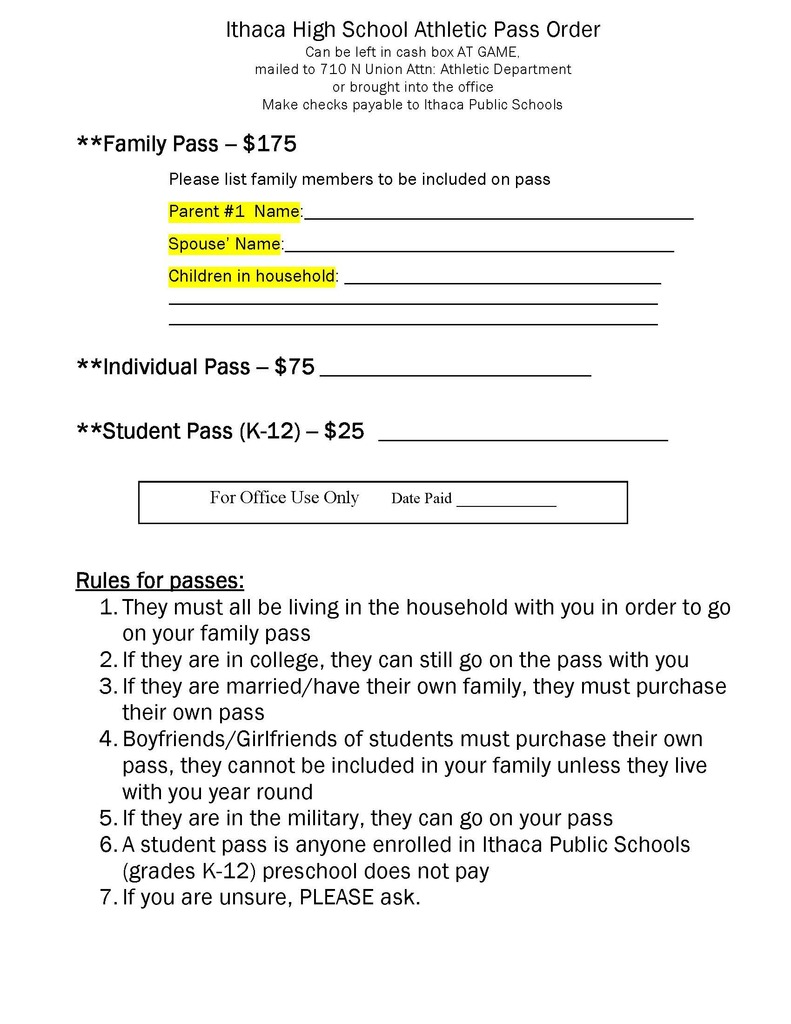 Senior Citizen pass order forms: Forms can be filled out and brought (with payment for league) to either the first home game you attend, open house or just bring to the office. We will mail you the pass if you bring to a game.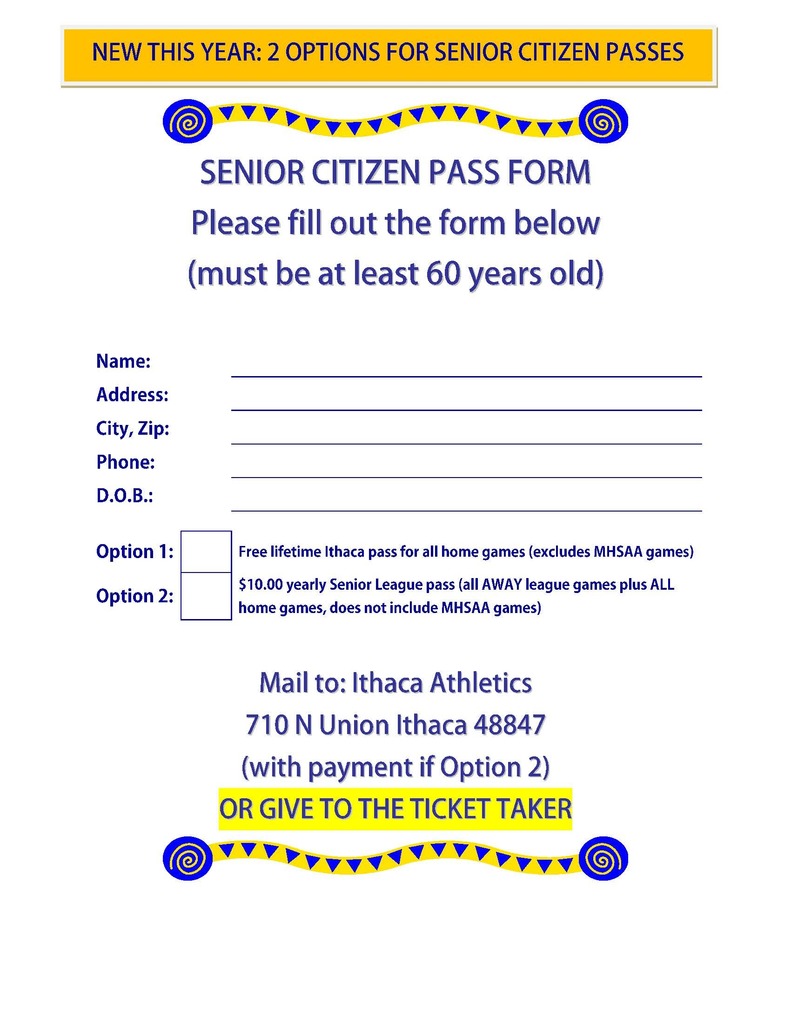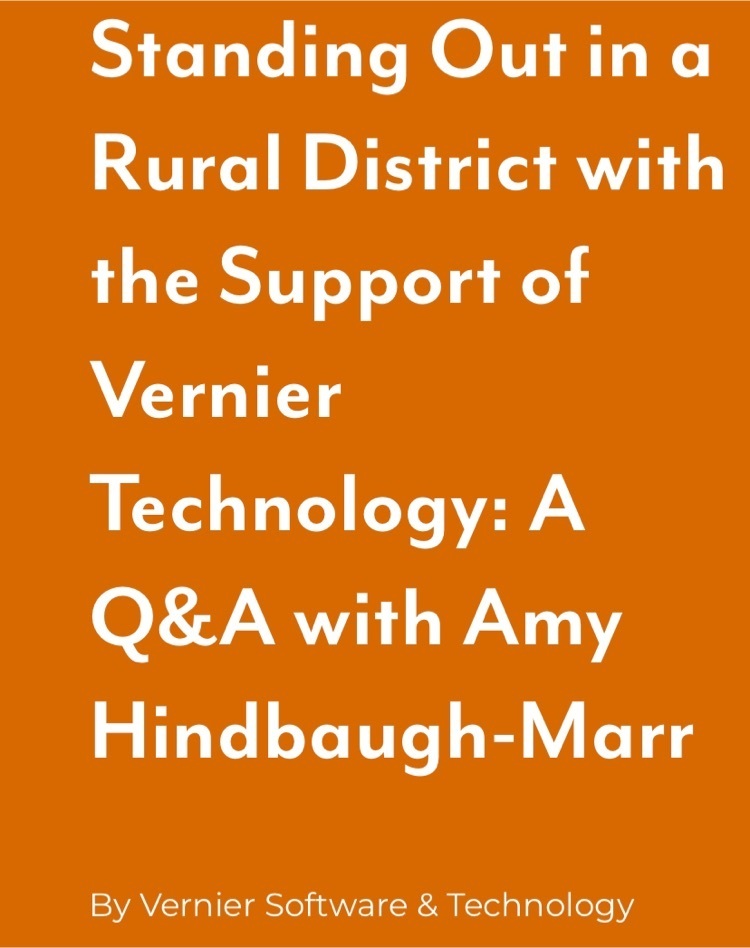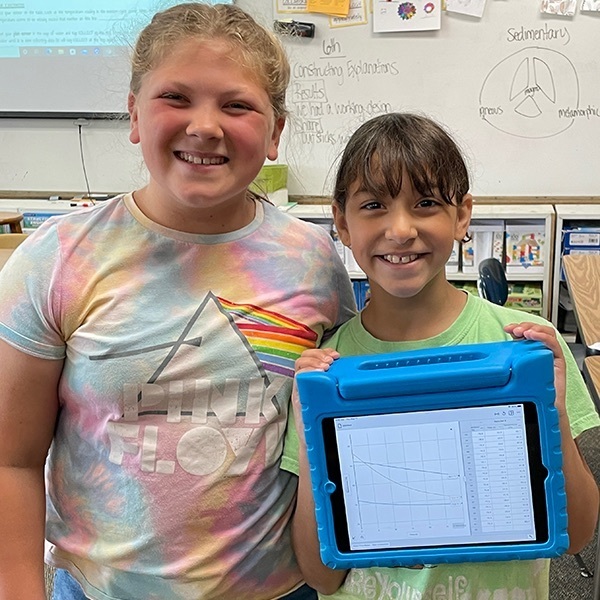 Catch up with the latest student stories, events, and news updates. It's everything Ithaca Public Schools, in your pocket. If you haven't already, download the app! Download for Android
https://bit.ly/3K3dWEd
Download for iPhone
https://apple.co/3JZnVdS