Friday fun at last day of South Summer School! Math games really add up!!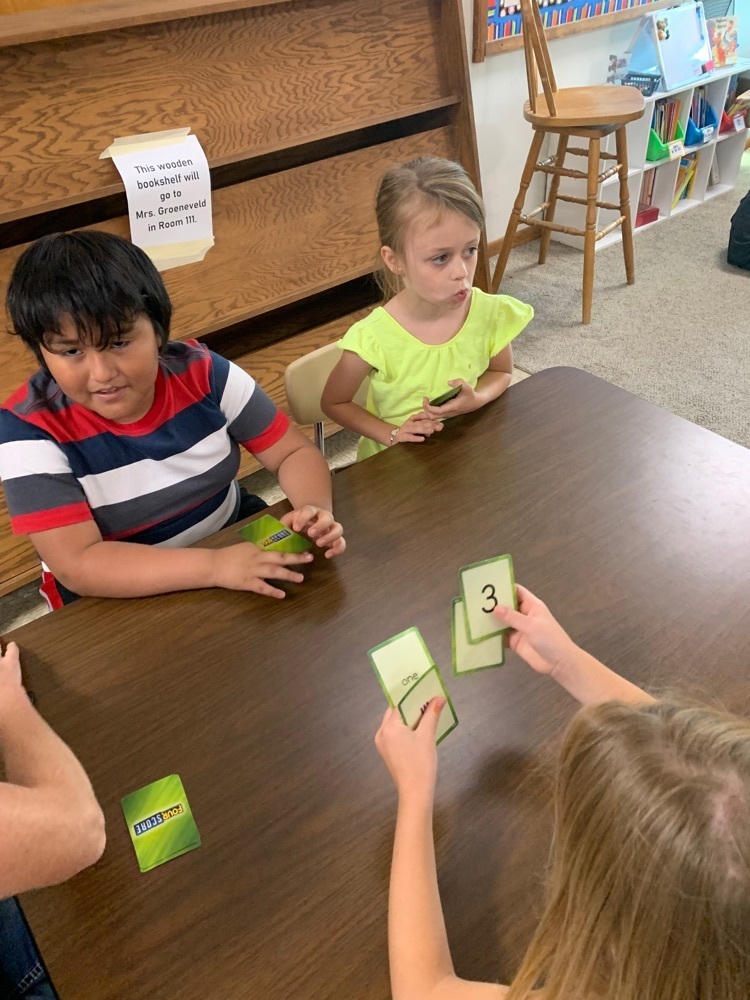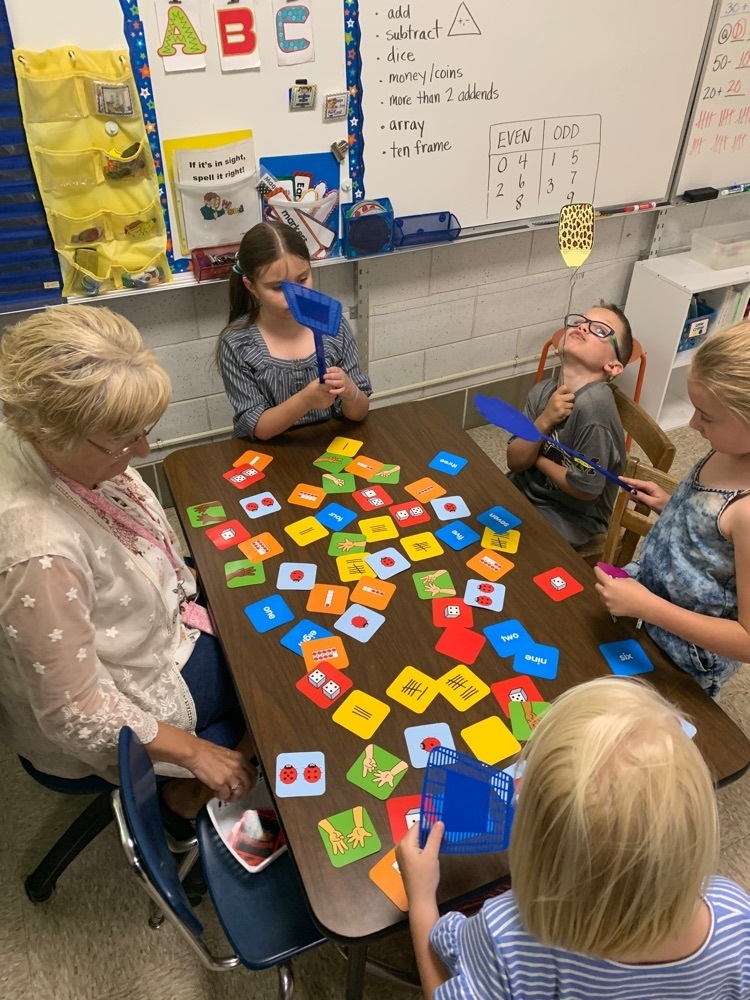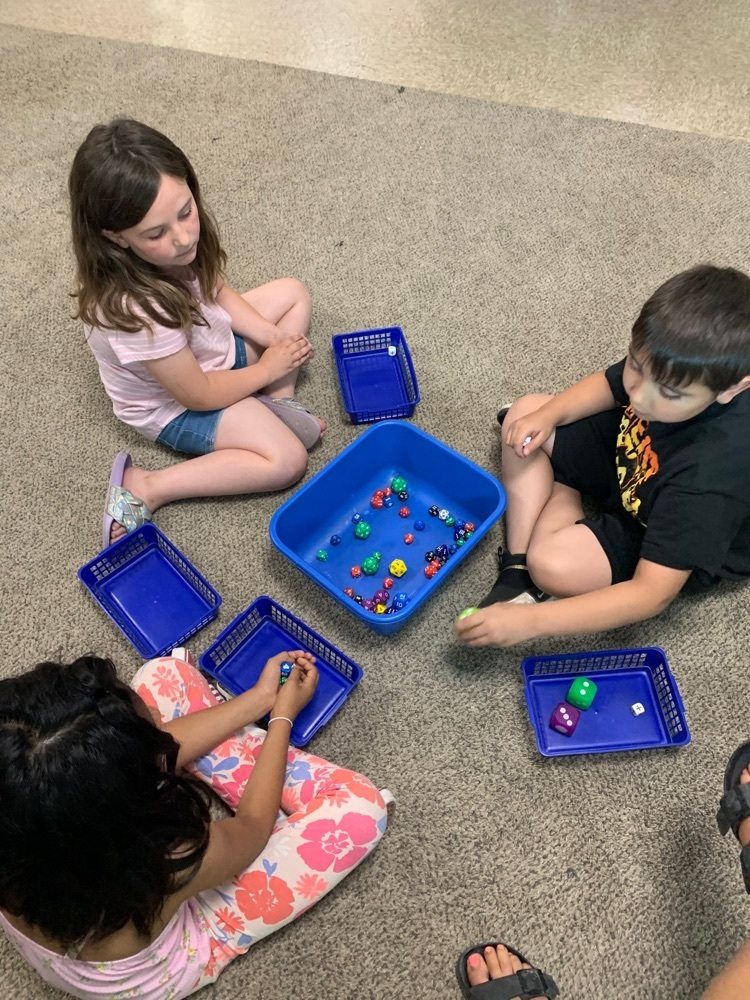 Friday fun at our last day of summer school at South! Students received backpacks and some extra goodies to take home!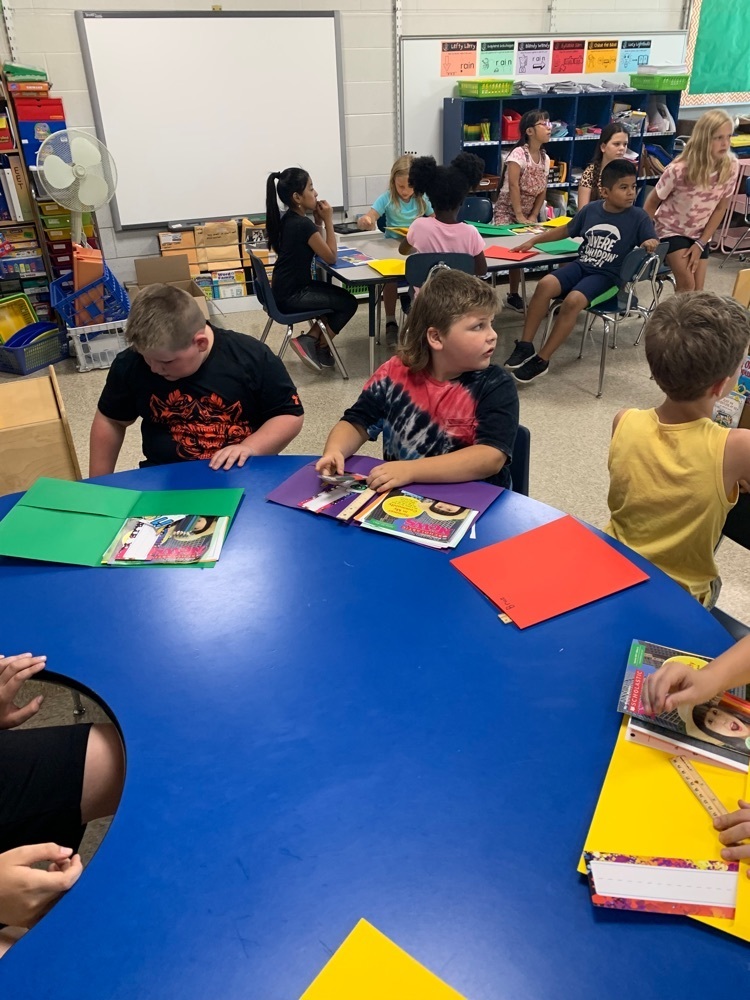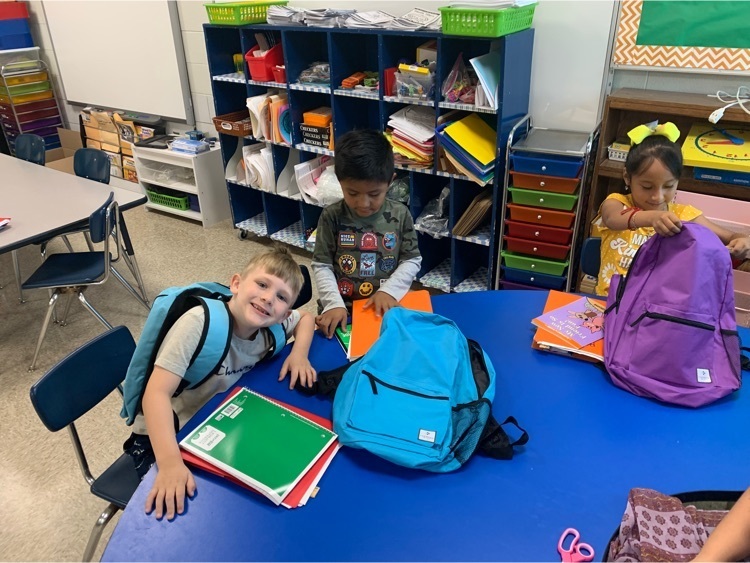 Friday fun at South Elementary!! Our last day of summer school! Coloring hats and wearing sunglasses in health and nutrition! Thanks GIRESD!!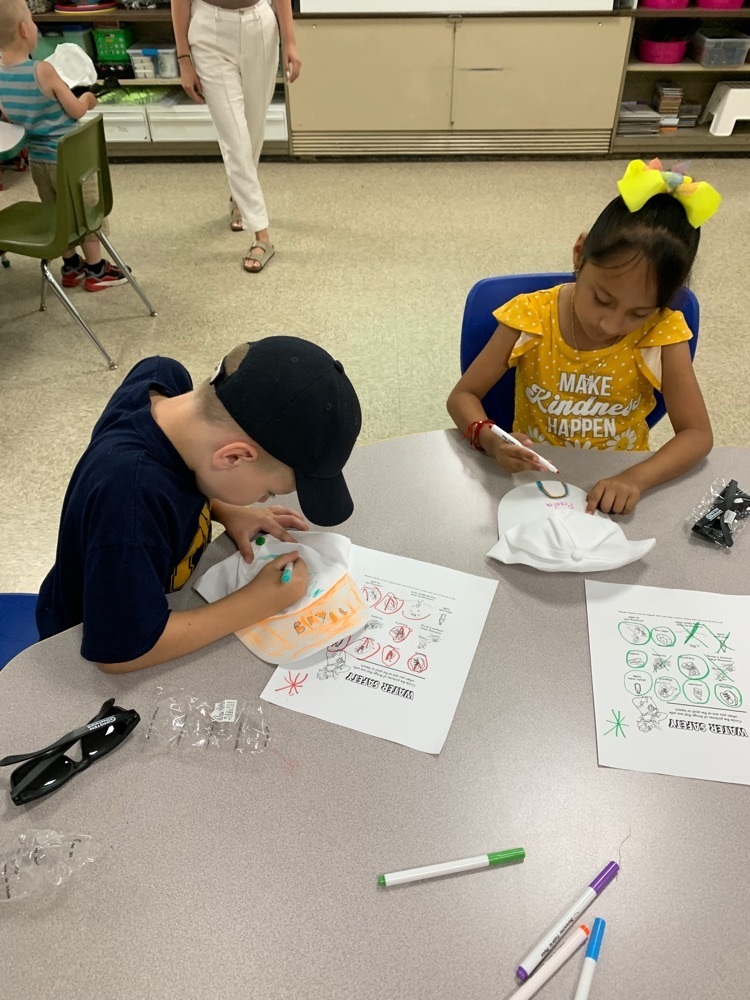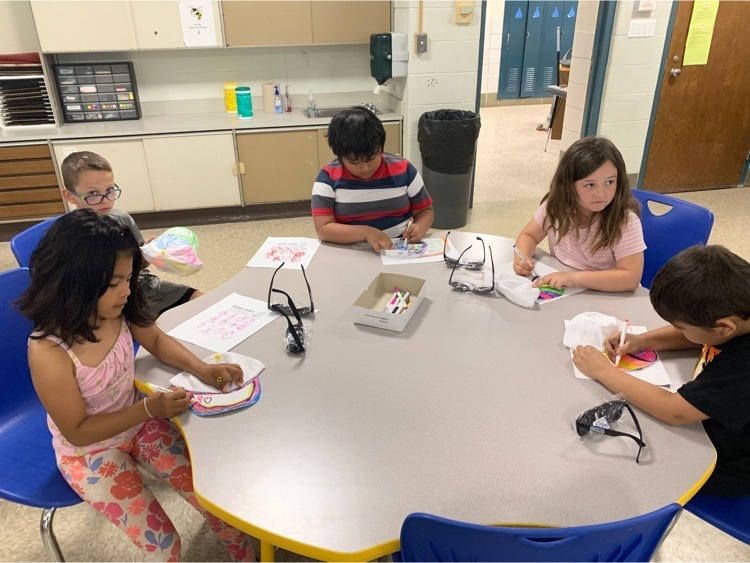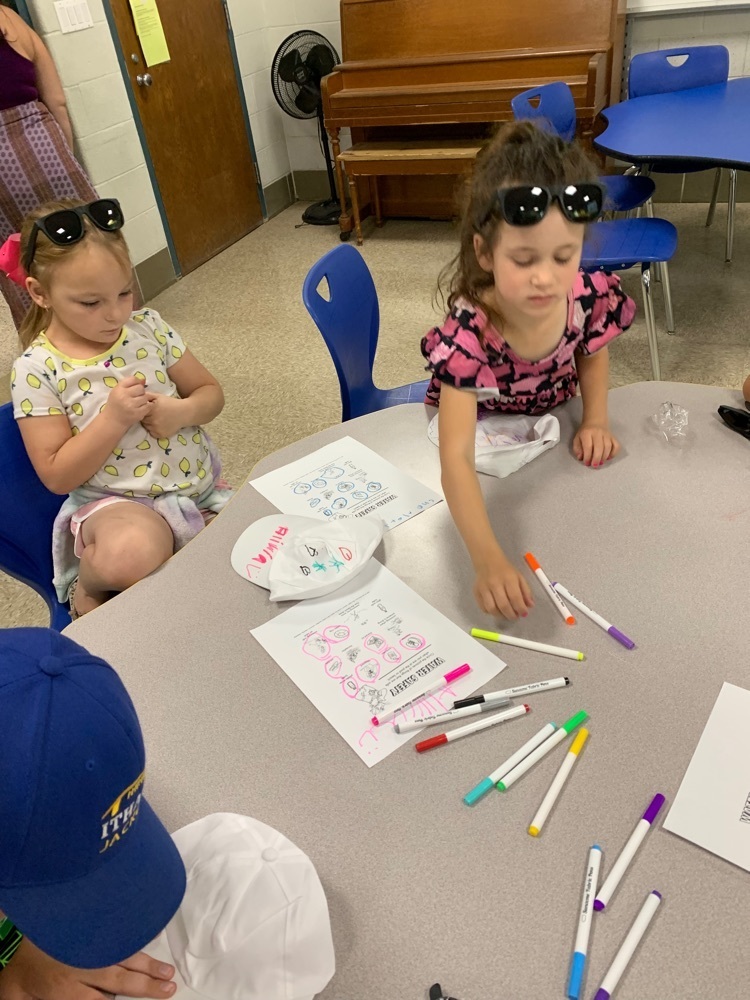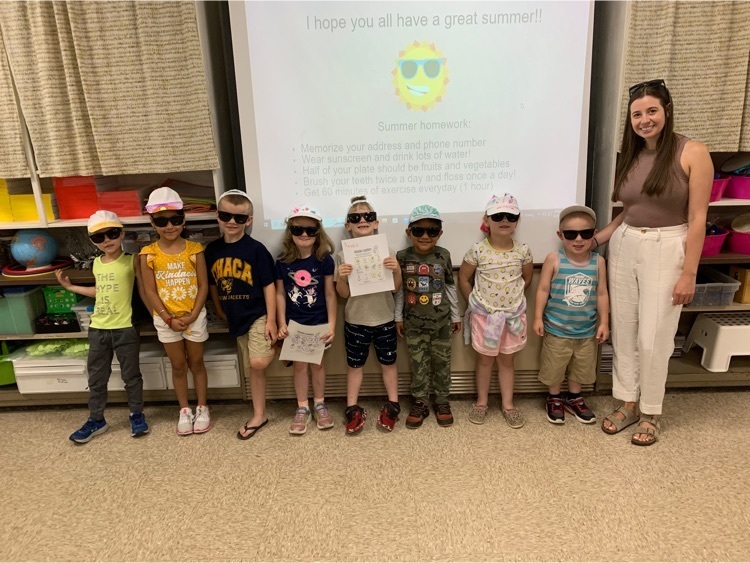 Many many thanks to the South Elementary summer school staff and volunteers! They provided meaningful and fun lessons for our students each day for the past two weeks! South staff and volunteers are the best!!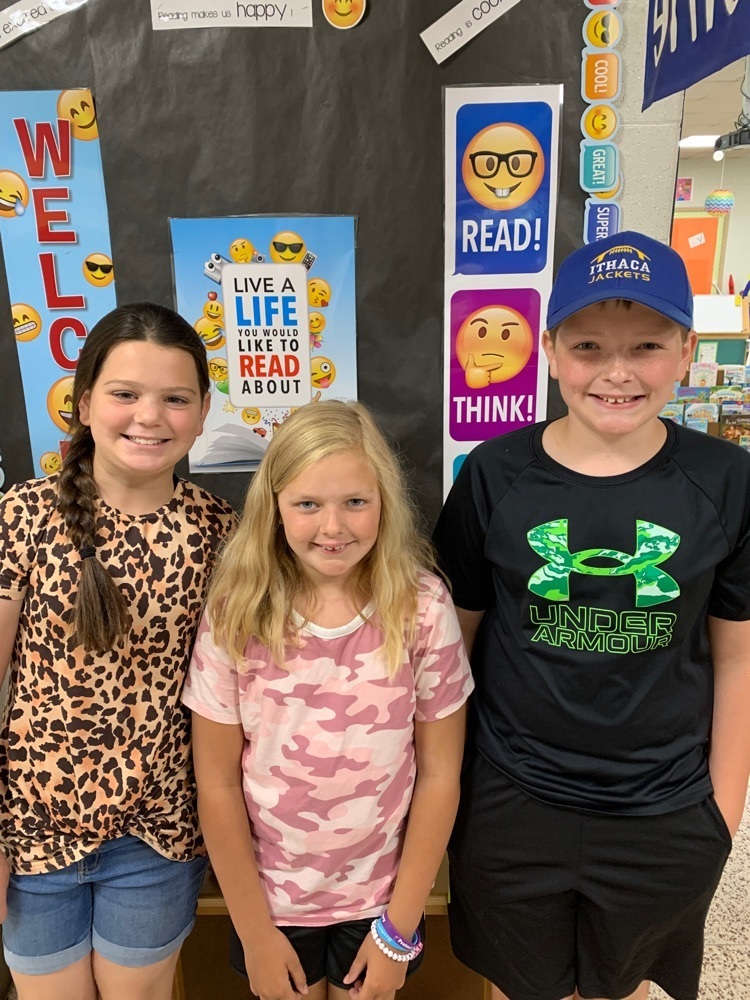 Today in South Elementary summer school our students used their STEAM skills to make an air powered vehicle. In math groups were figuring out the mystery number. Students were caught listening to a story in ELA.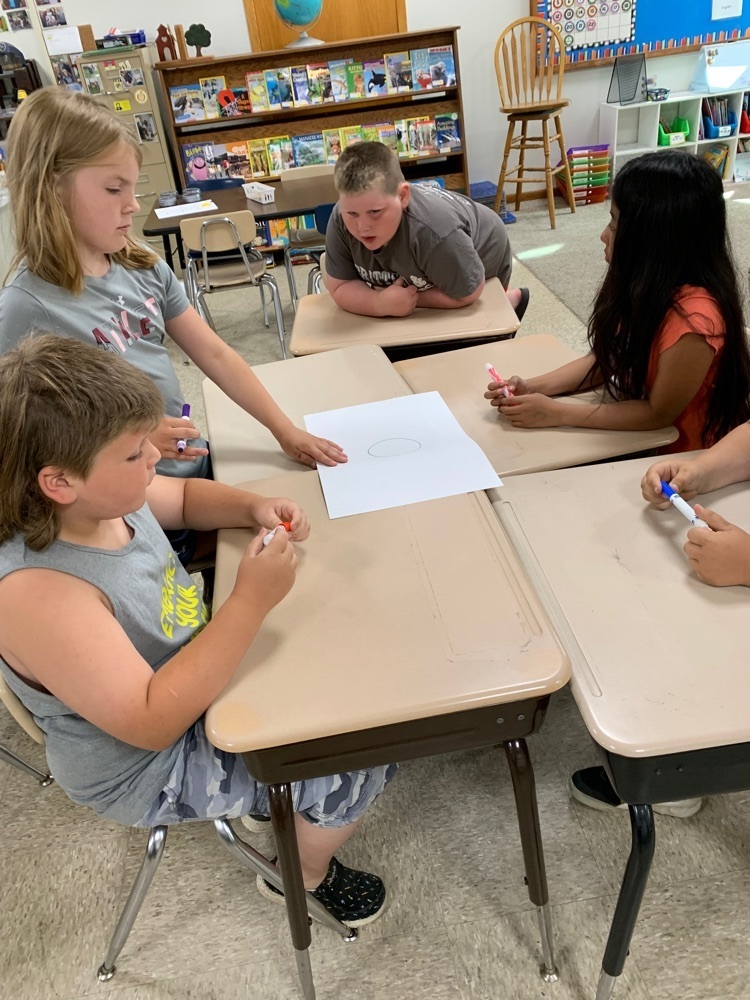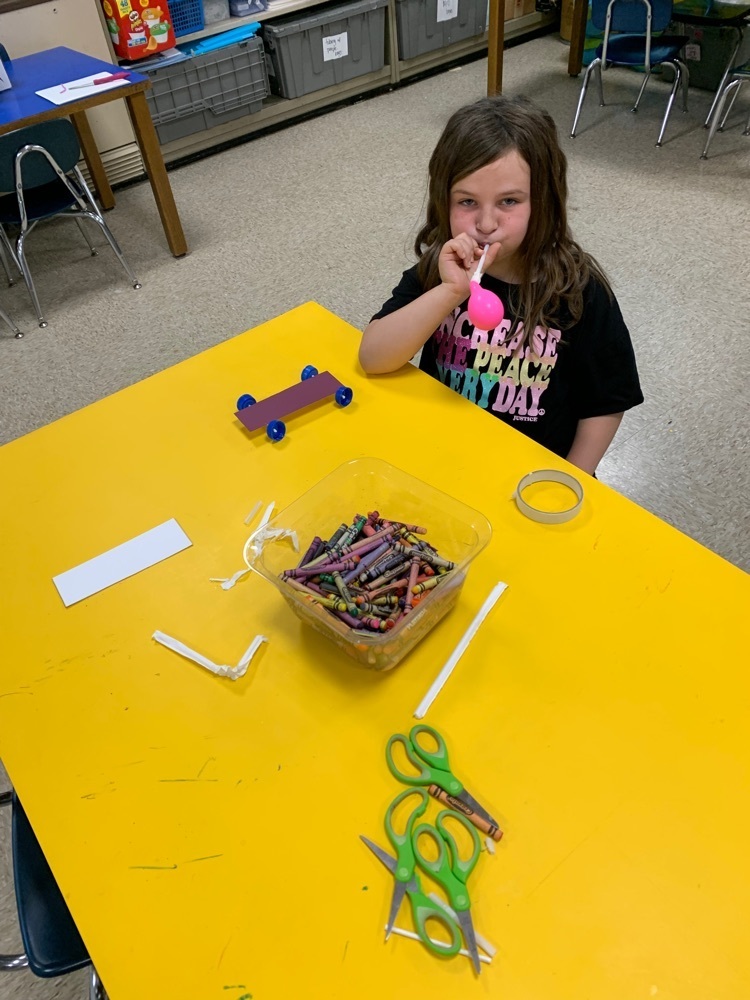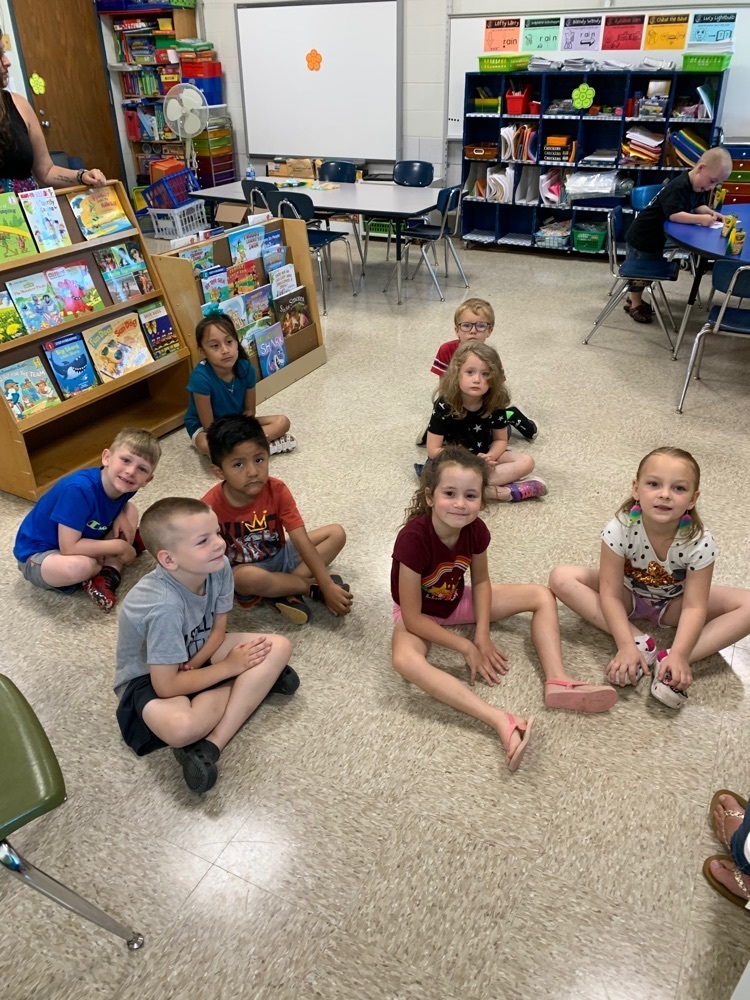 Our 3rd group learning yoga from Katie from the GIRESD!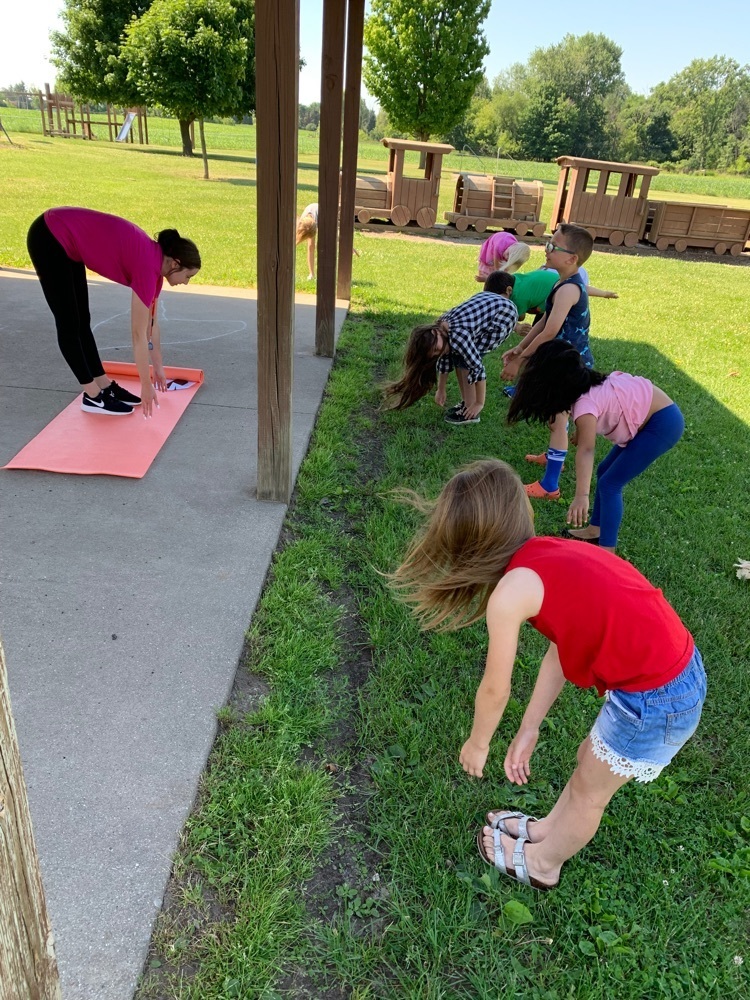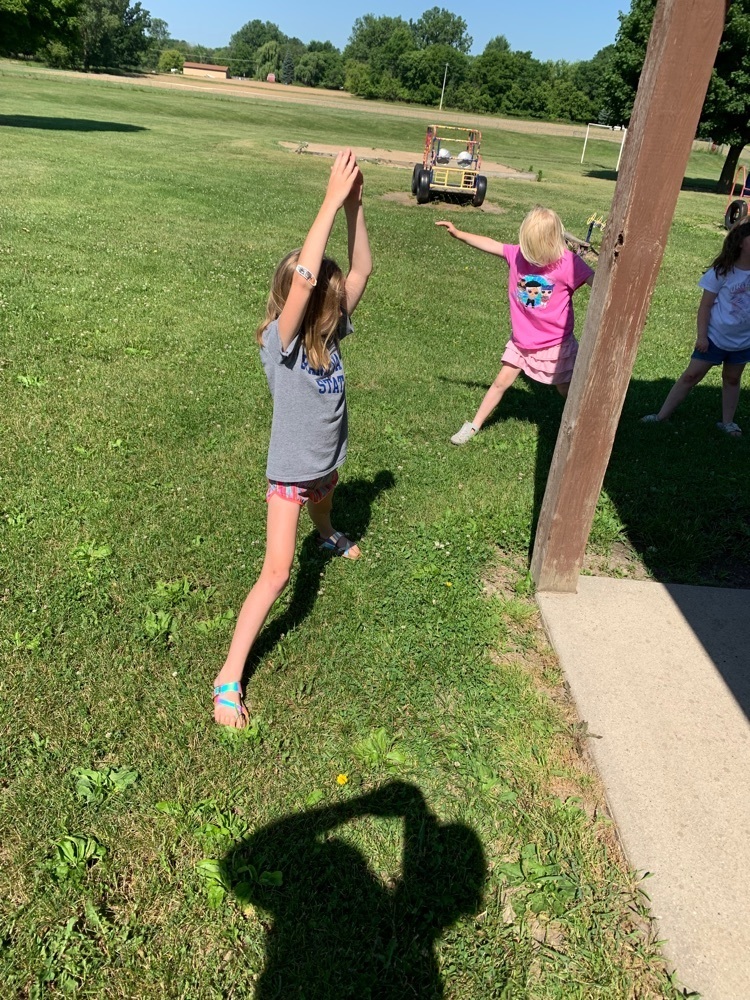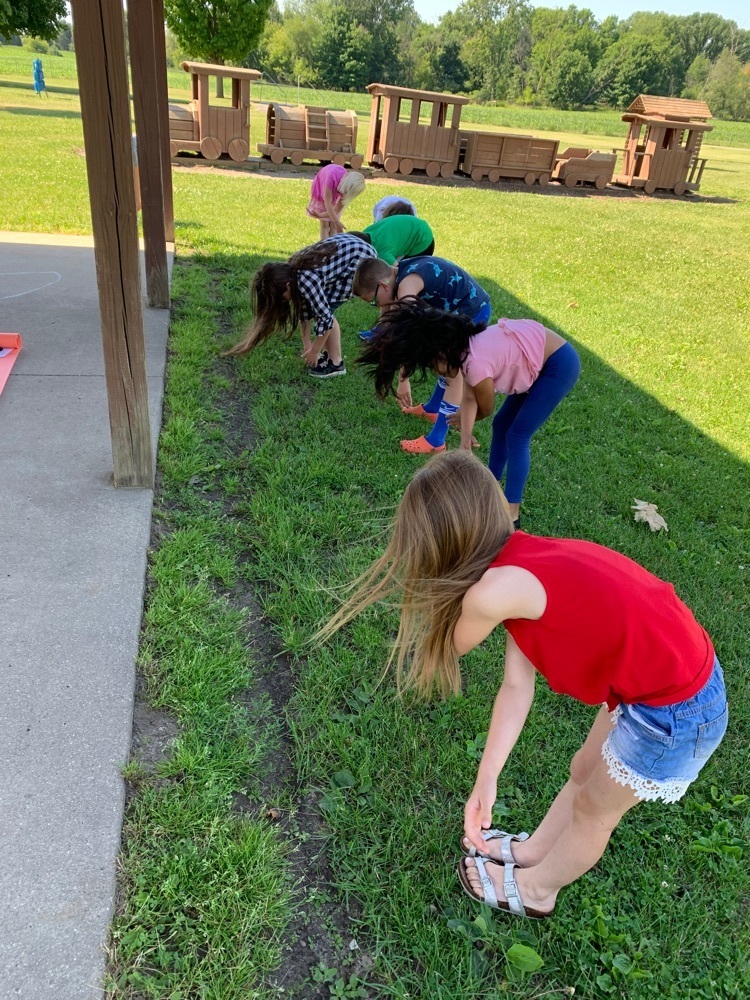 The second of our three groups learning yoga at South Elementary summer school!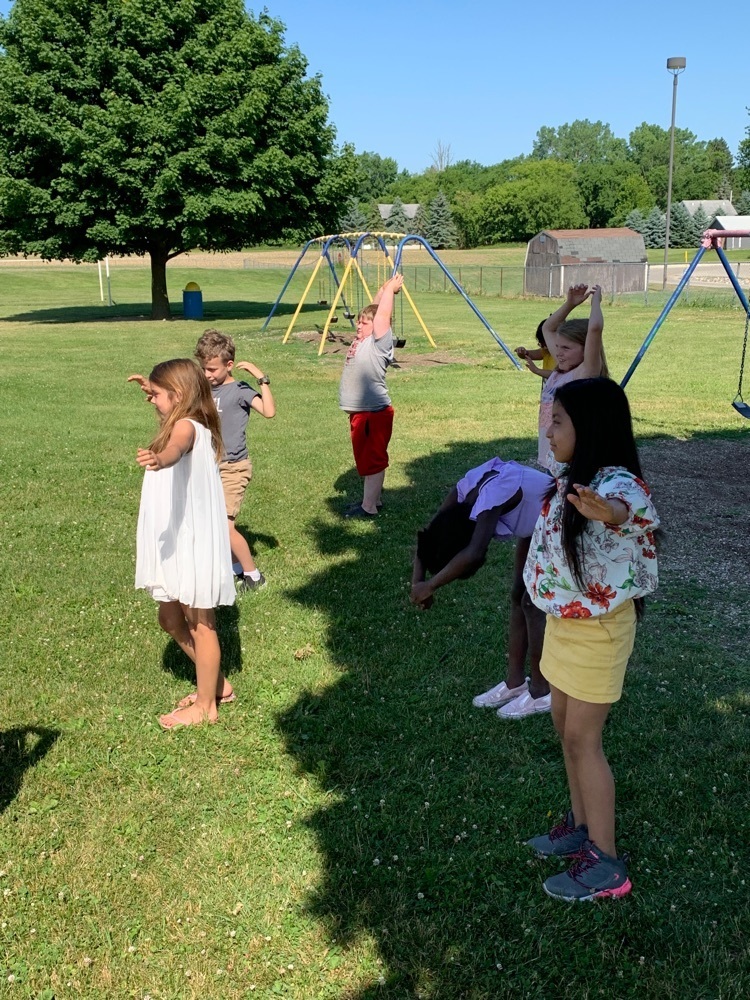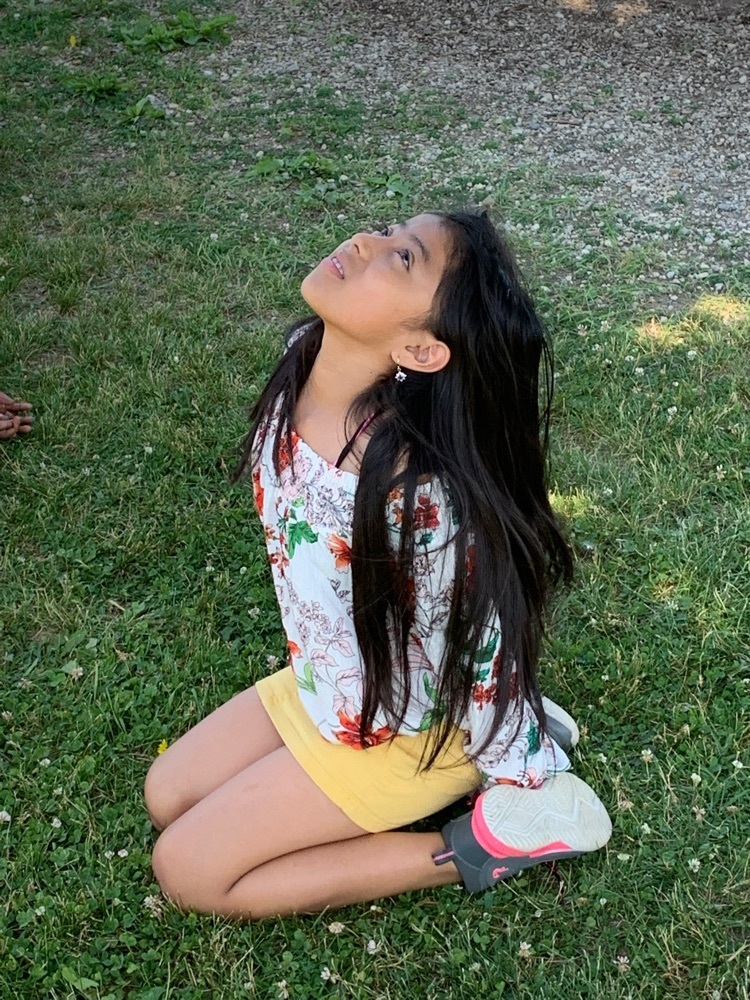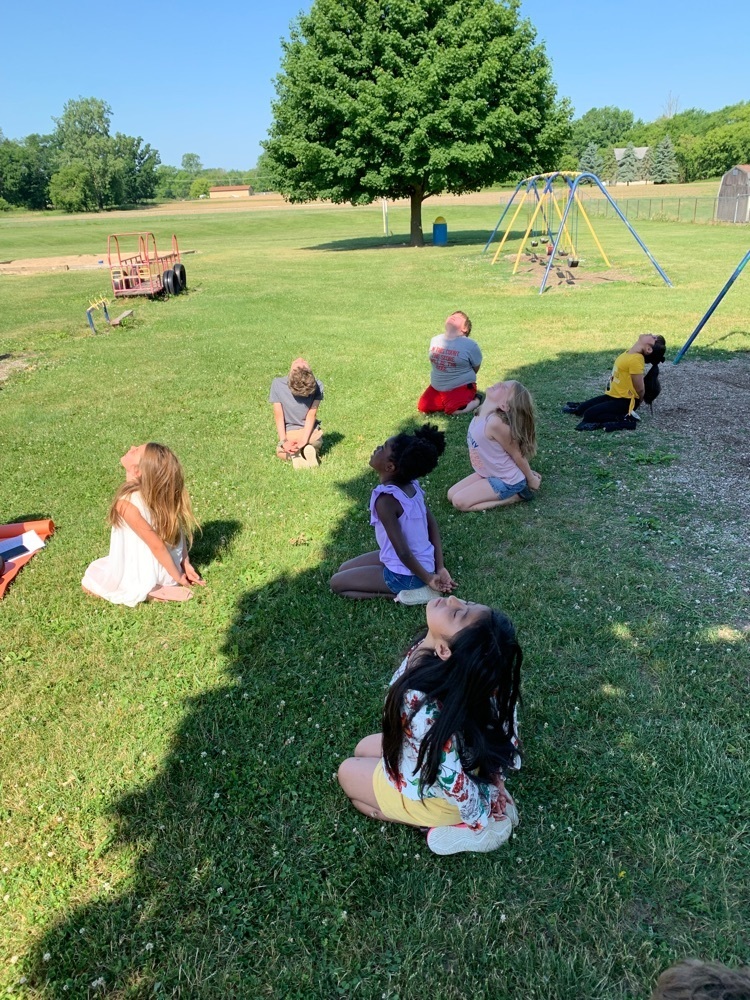 More of our South Students doing yoga.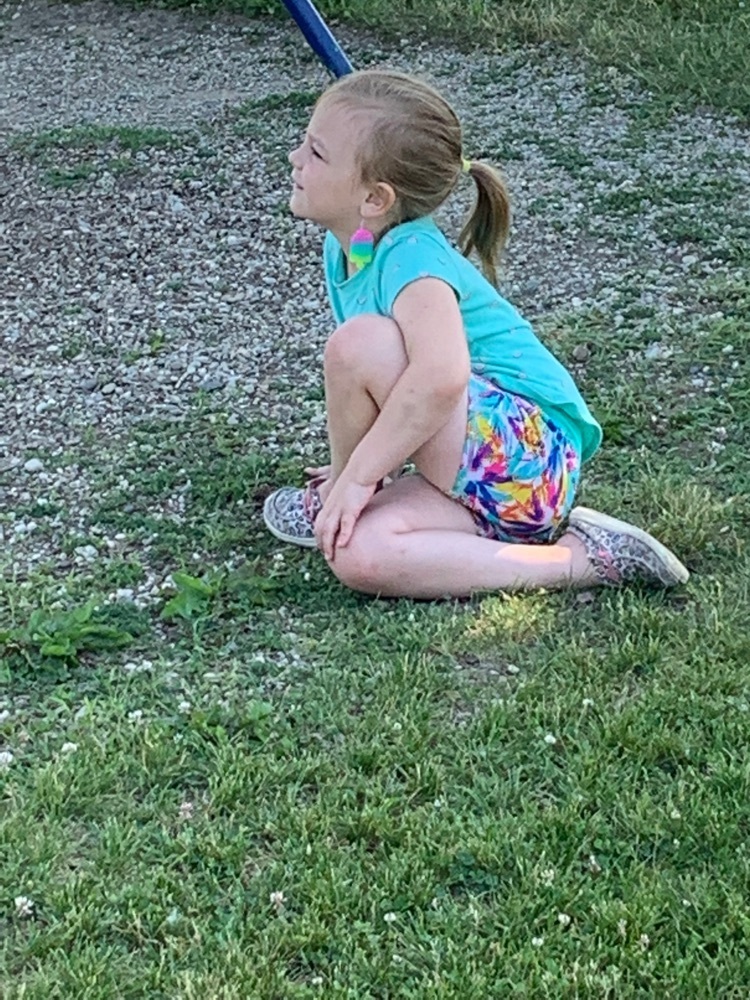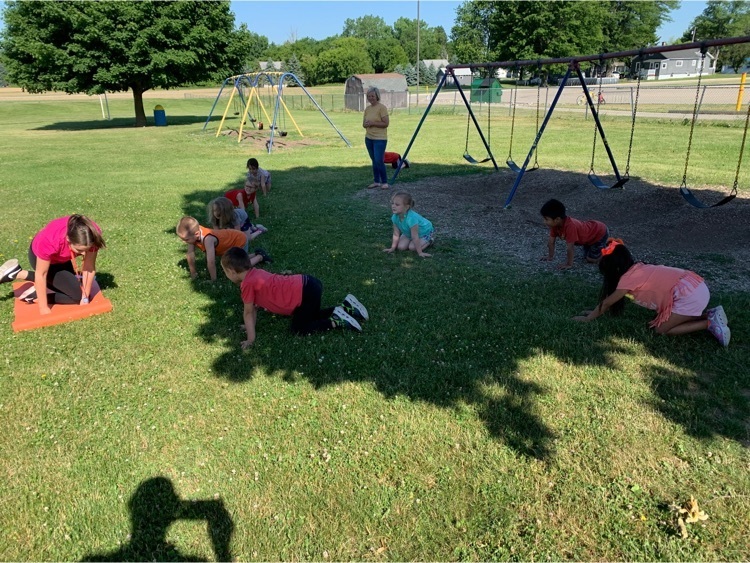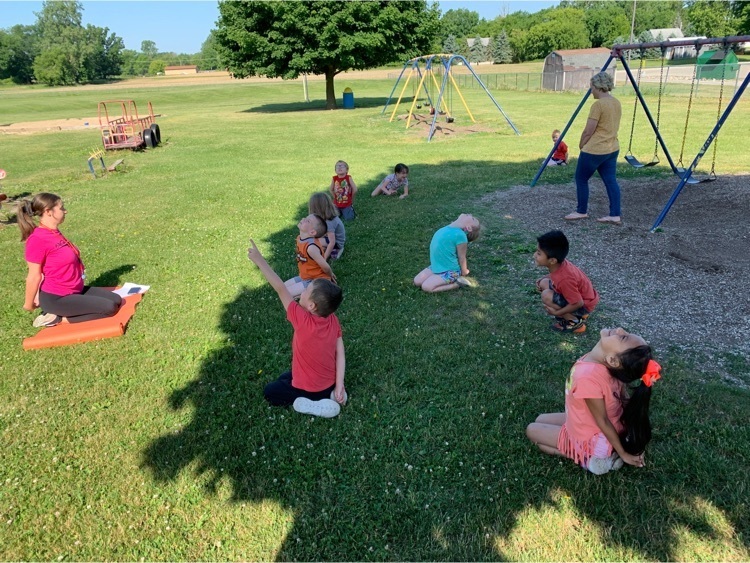 Today our students learned about yoga in our health and wellness class. Thanks Katie for teaching our students during summer school!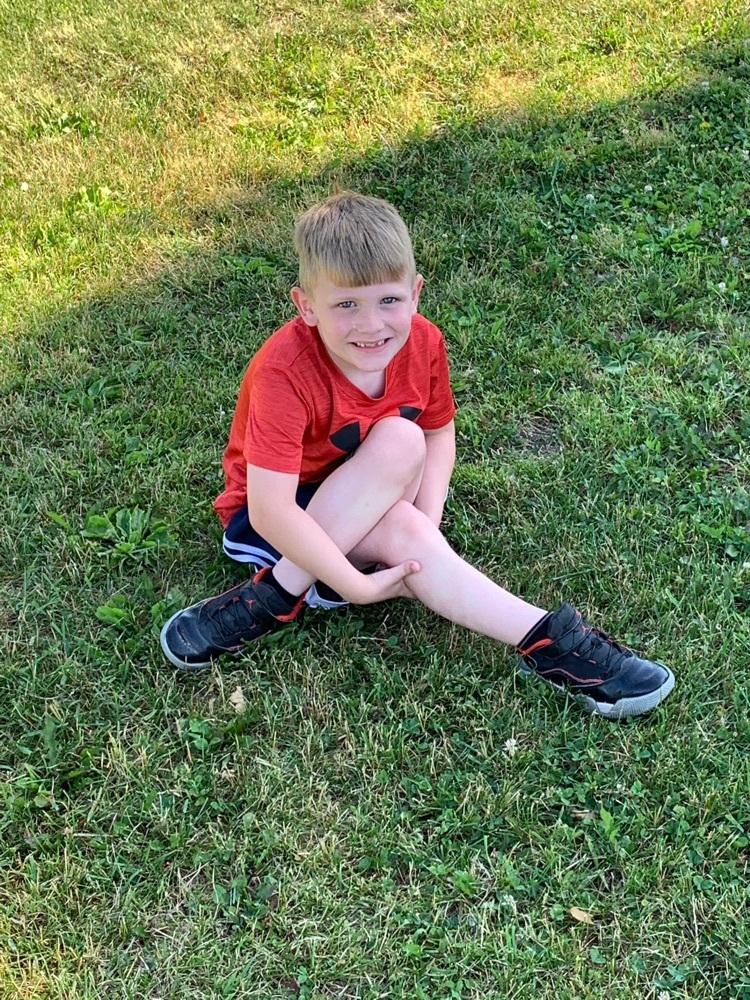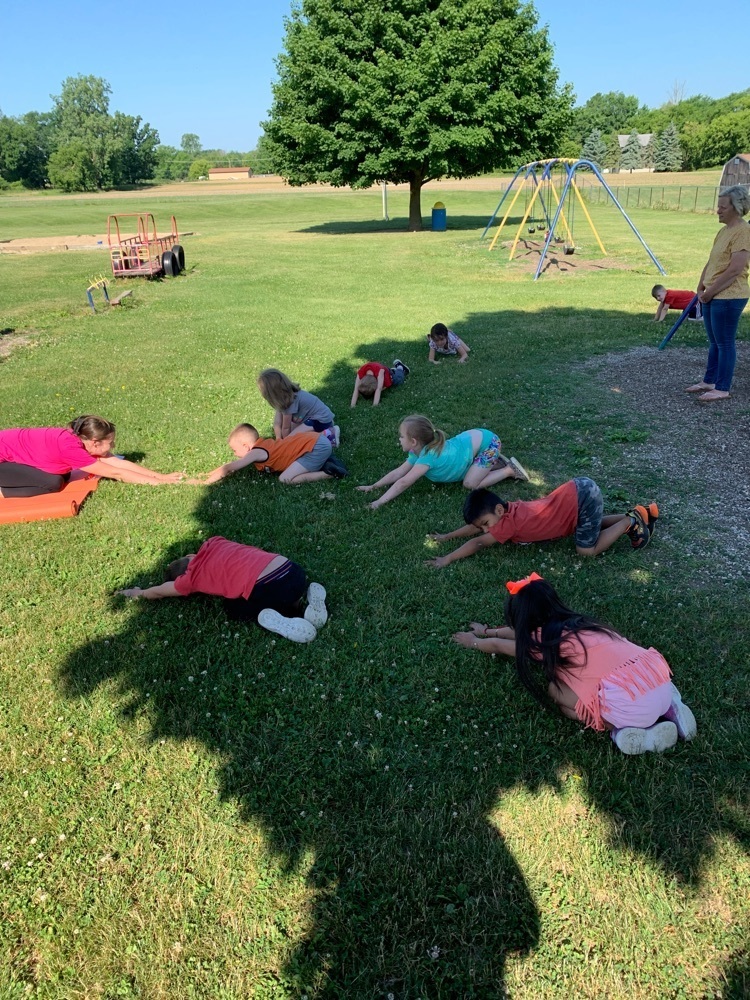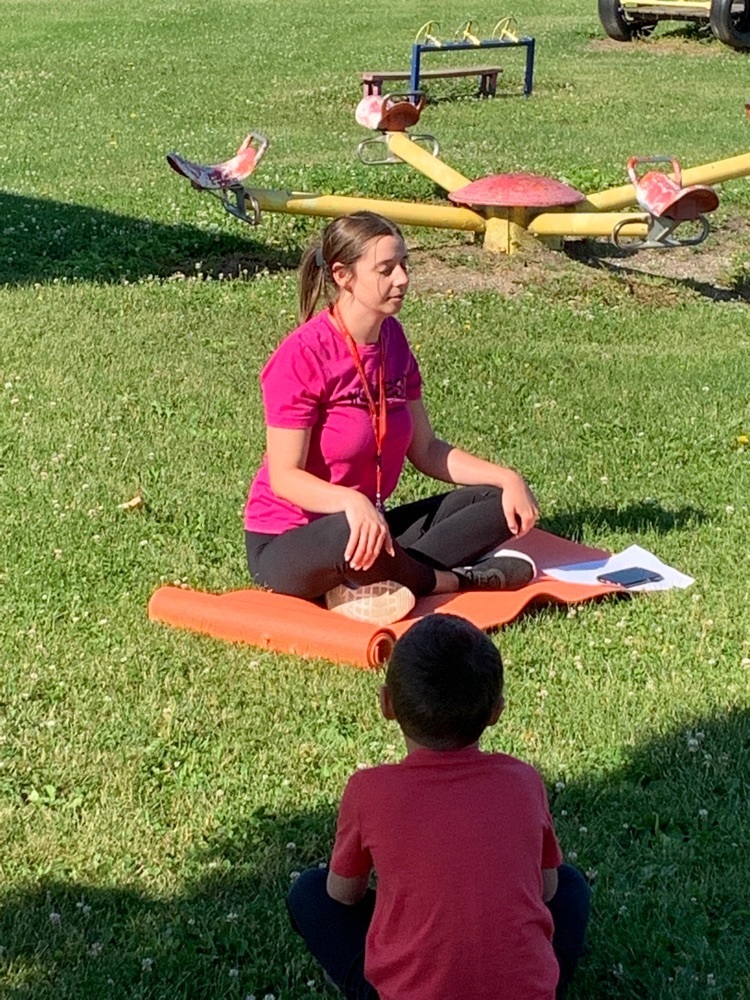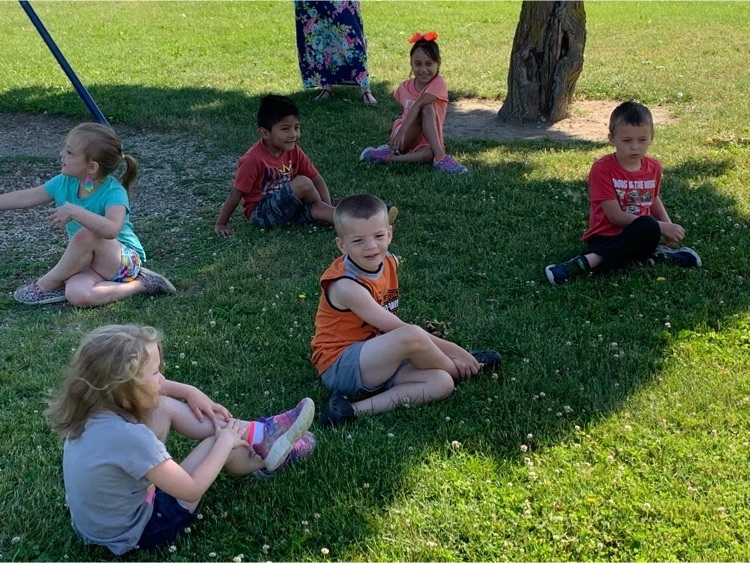 Week 2 South Elementary summer school fun! Hopscotch anyone? Students made and learned to play hopscotch.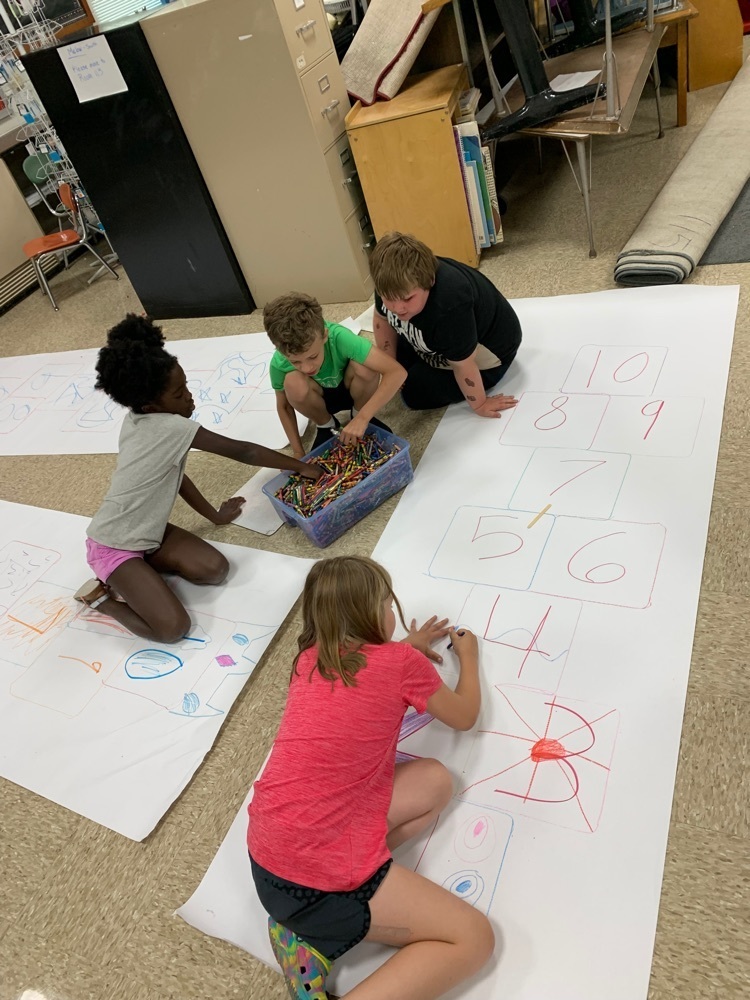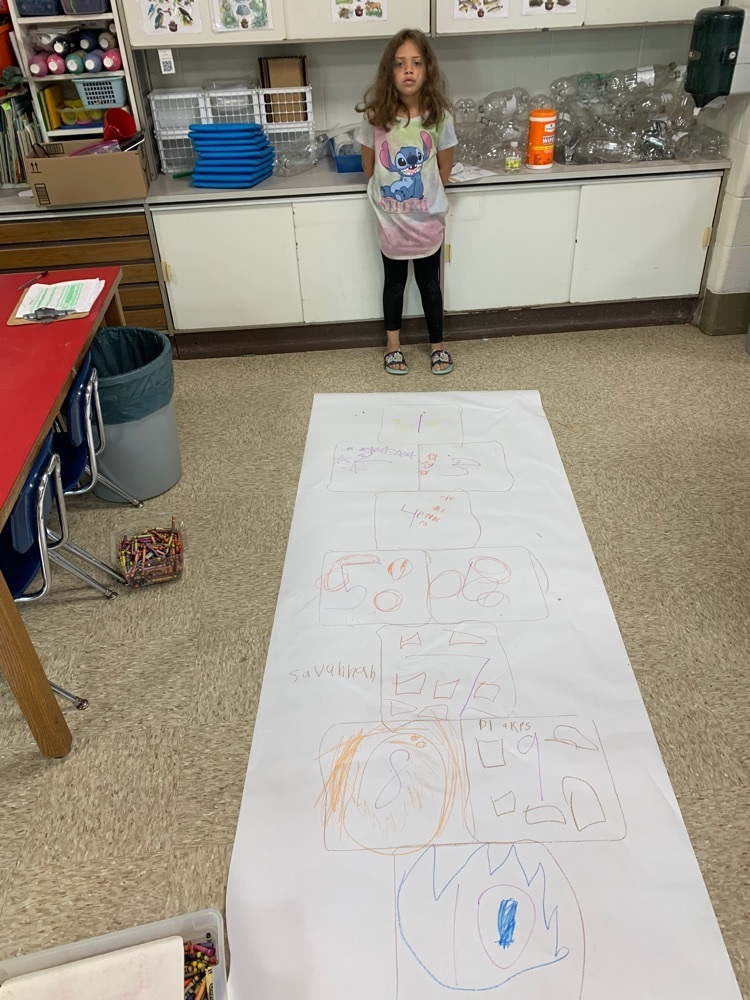 Week 2 South Elementary summer school fun. Students were playing a game where they roll the dice and read the word to see who can get to the end first!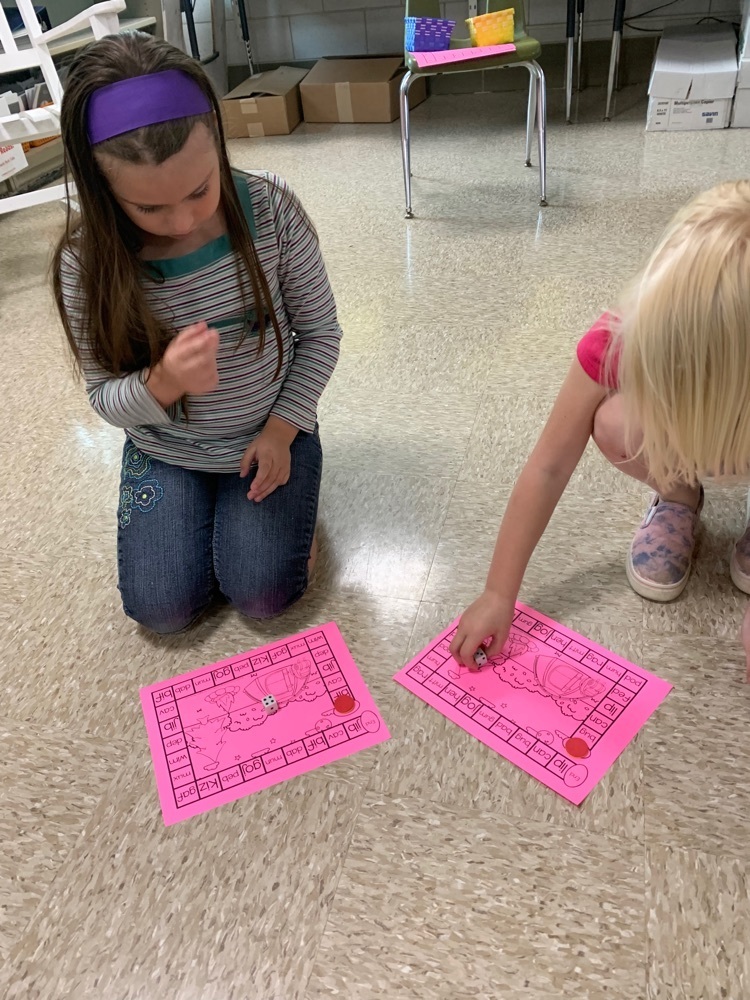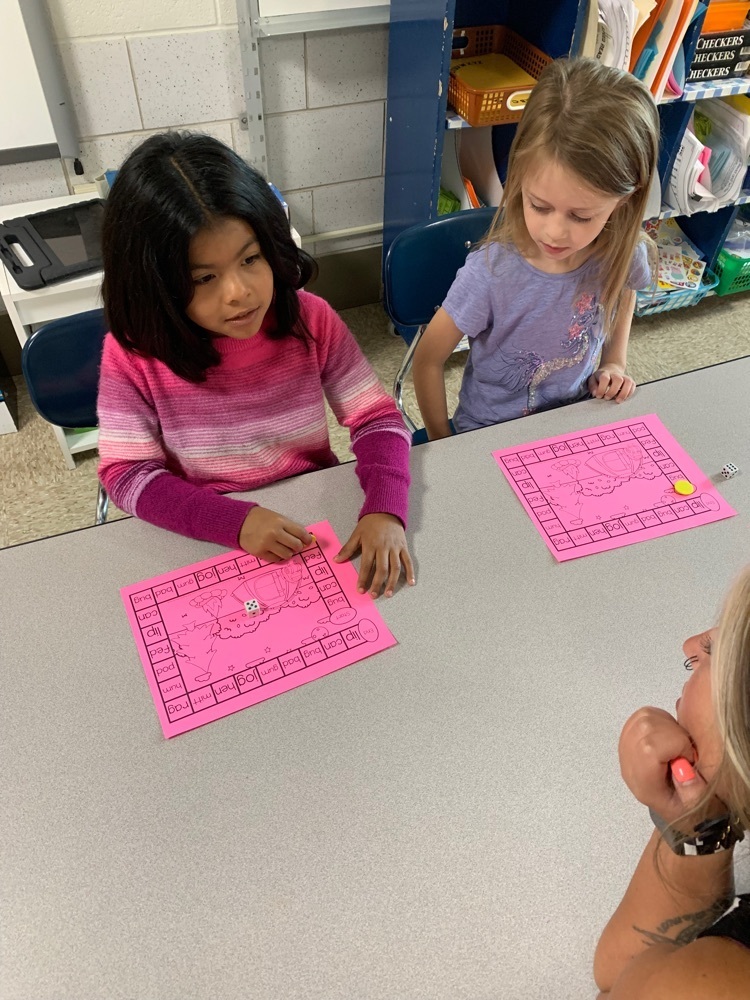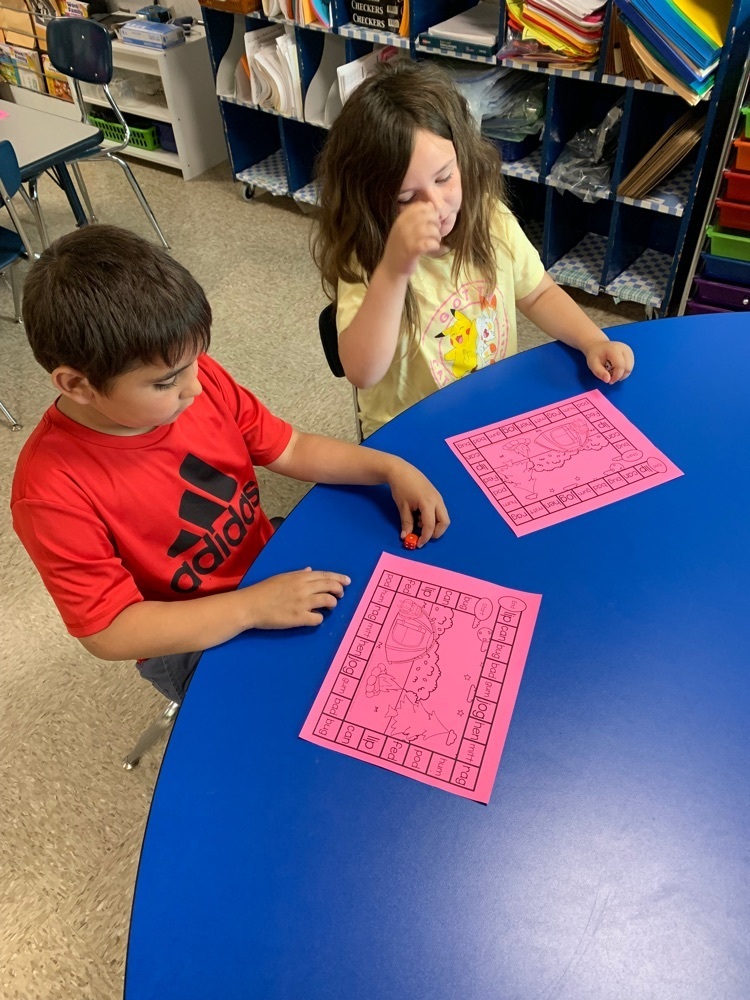 Week 2 South Elementary summer school fun! Math students were counting, adding, subtracting, making geometric shapes and writing numbers!!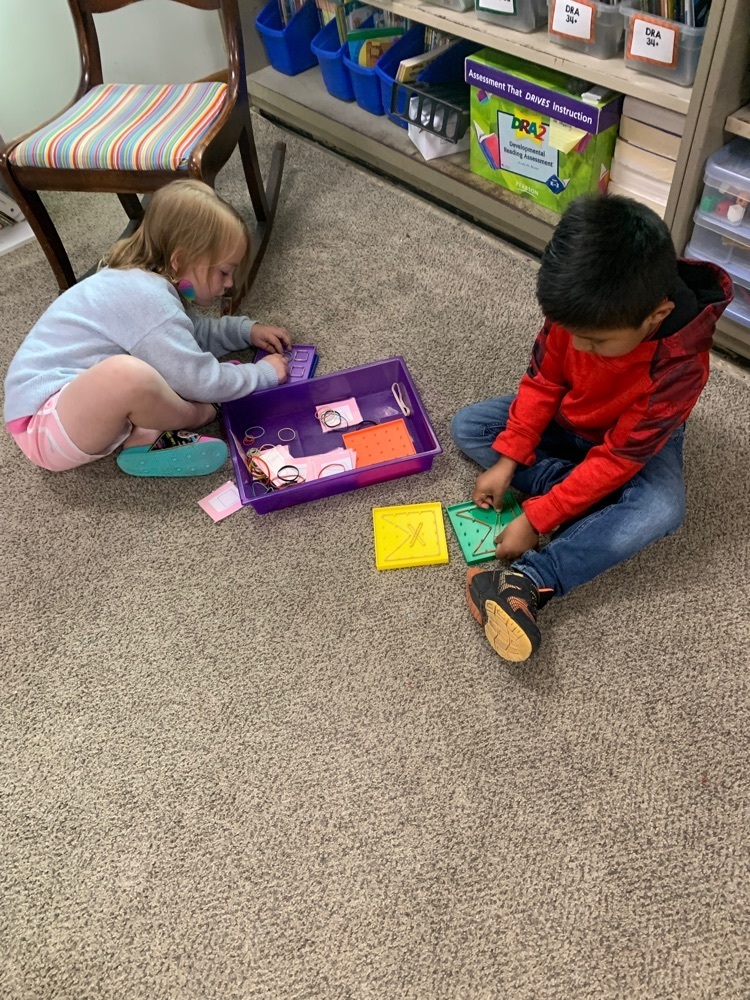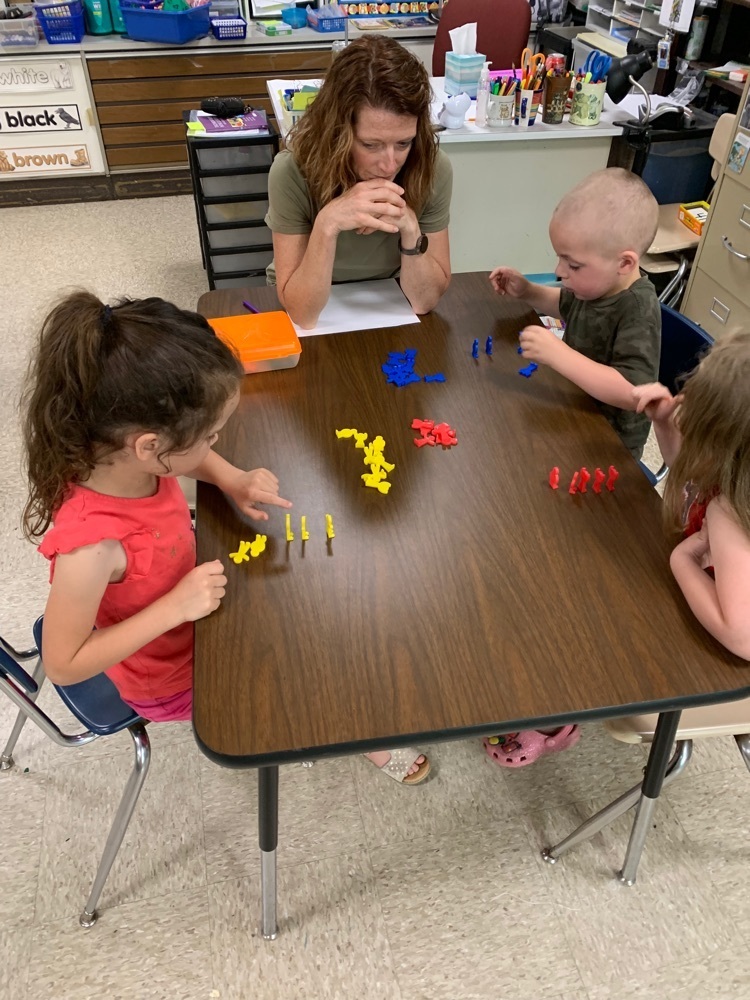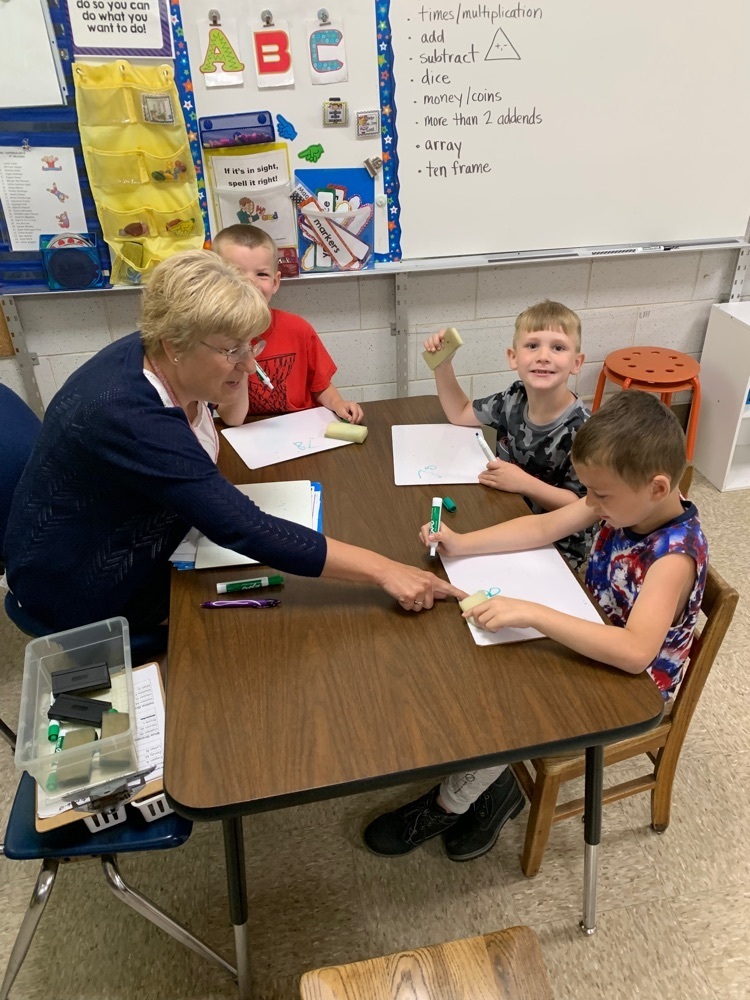 South Elementary summer progress. Thanks to our maintenance crew, old ceiling tiles are coming out in preparation for the new ones to be installed!

You can tell right away that it is a picture of Miss Ward! Vanessa drew Muss Ward in her dress!

Students took their spelling and writing skills outside today at South Summer School.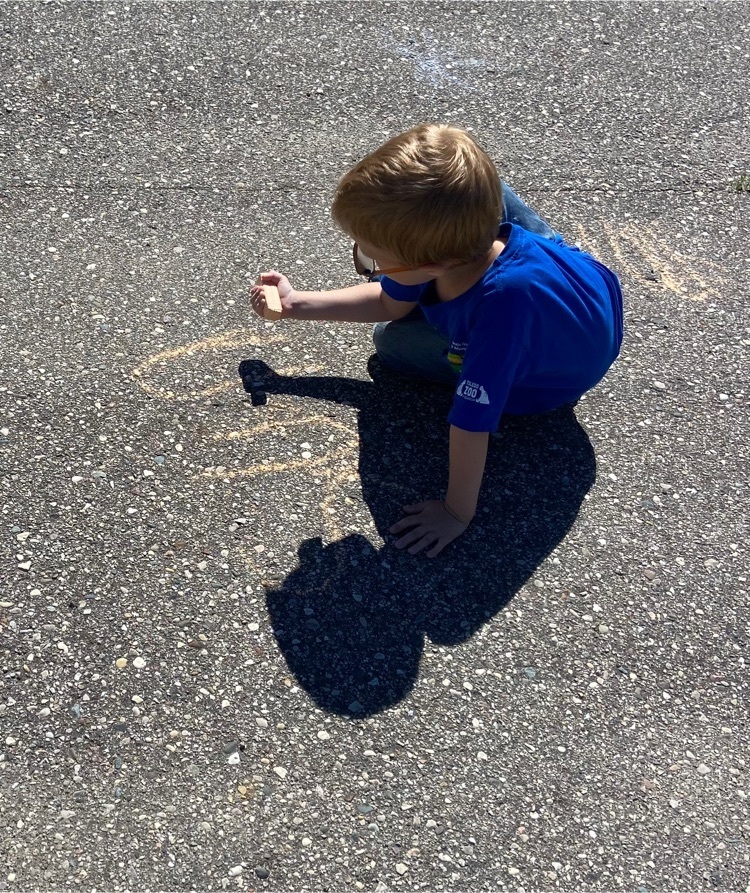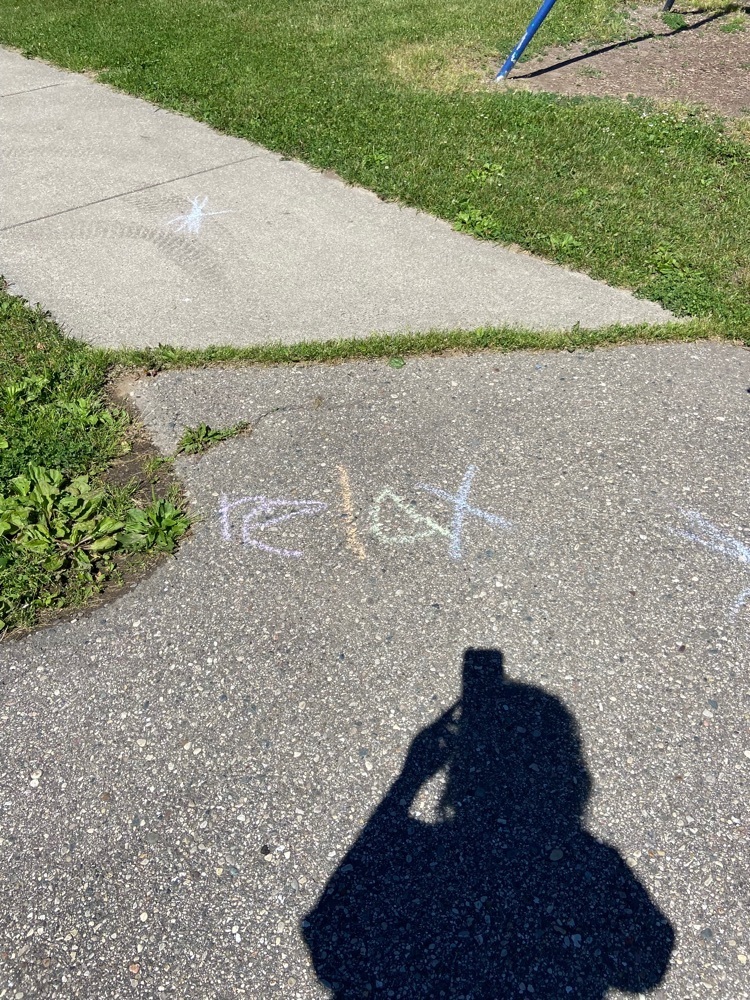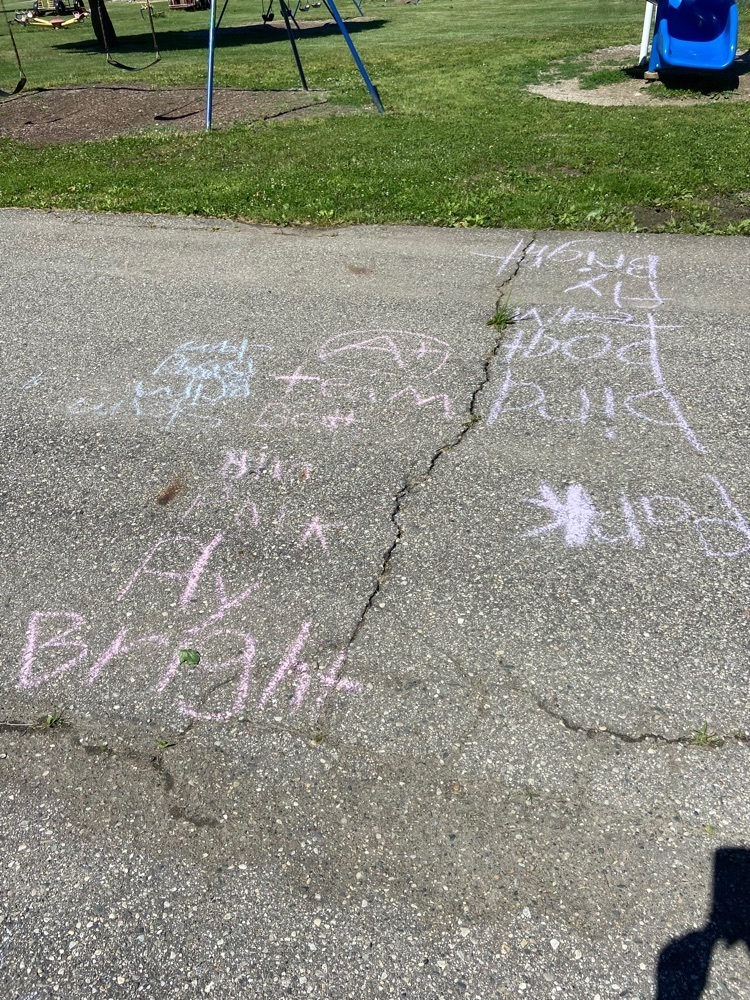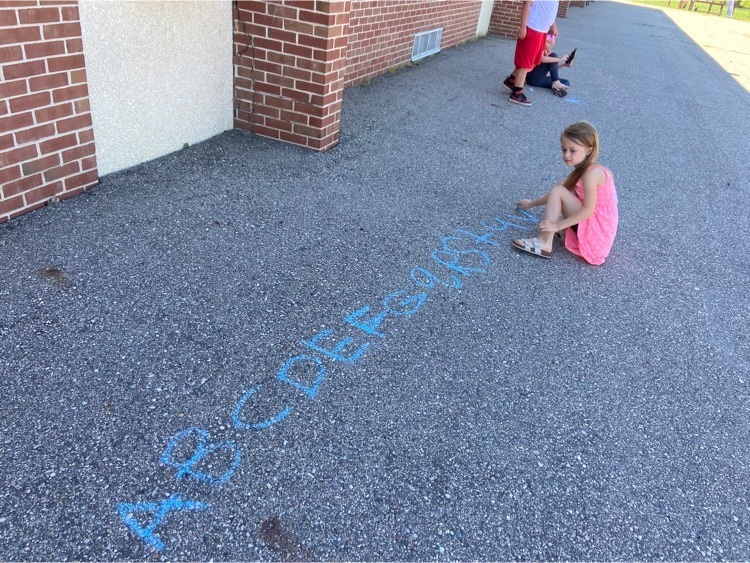 Beautiful day for some outside fun at South Summer School!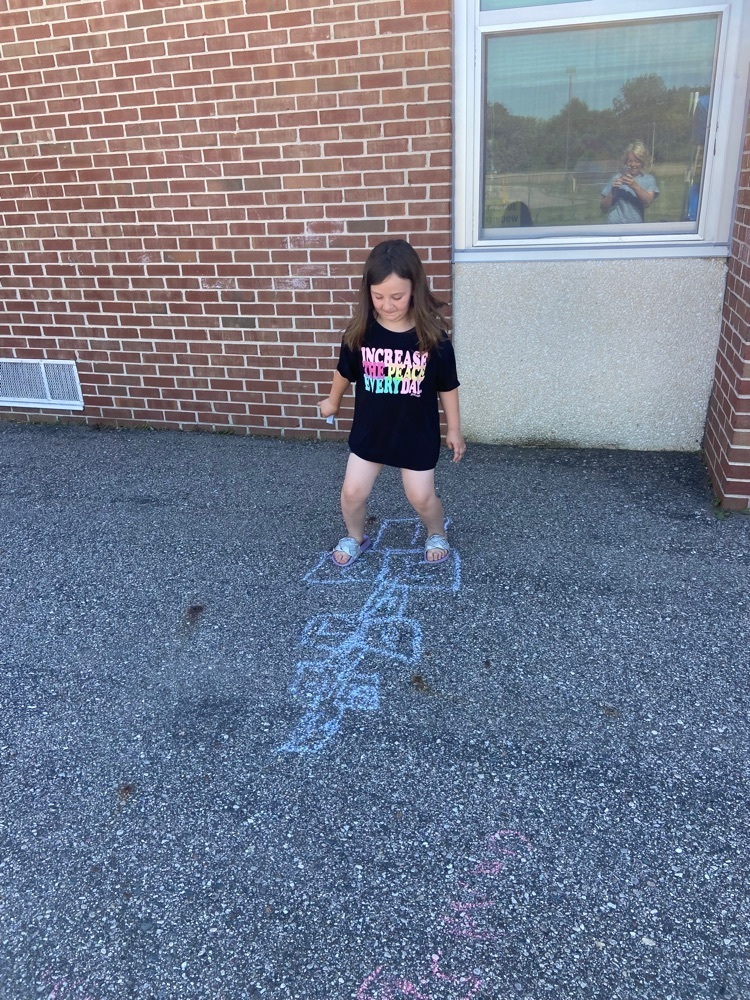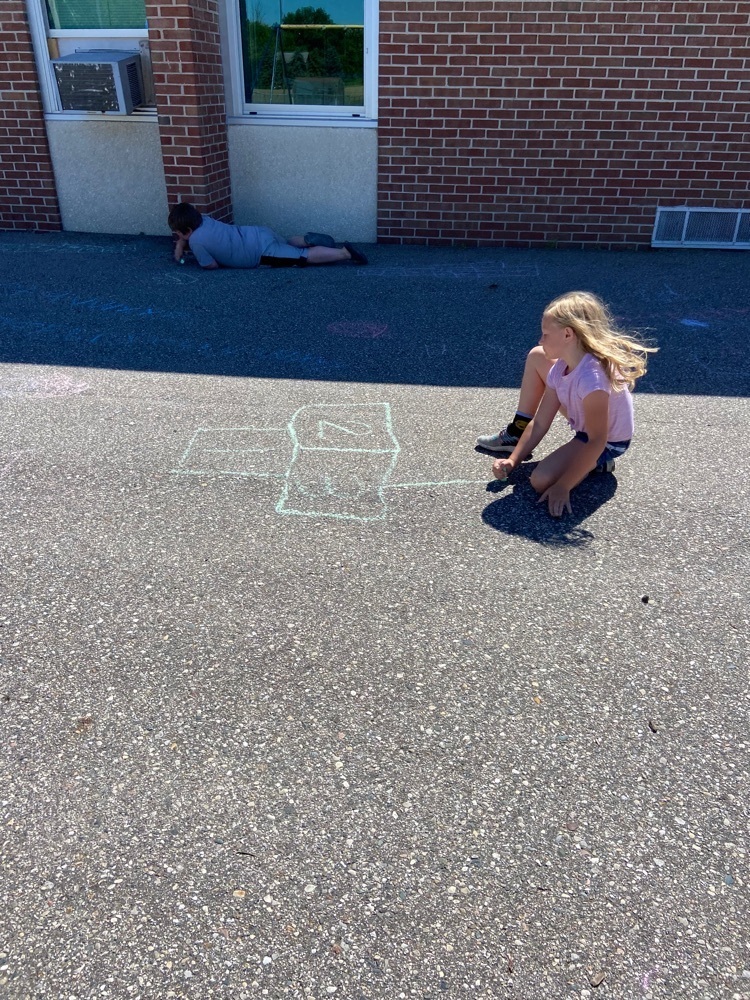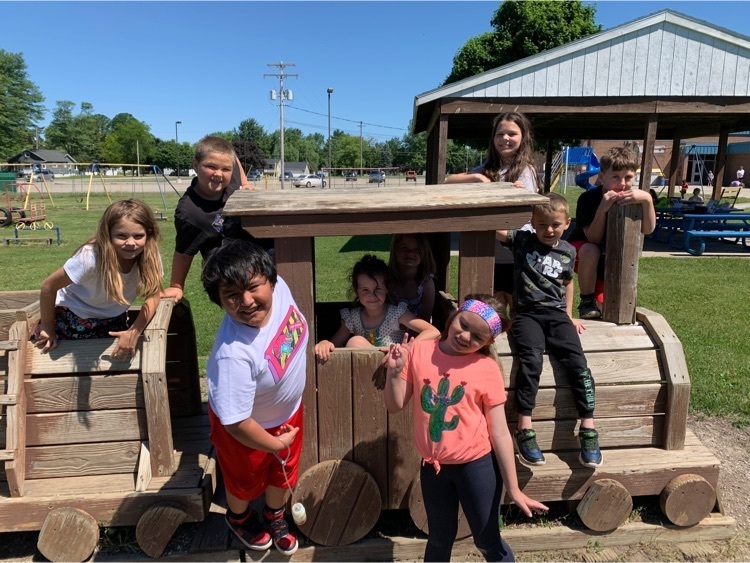 Today our Students made Skip-it's!! Thanks Mrs. Hindbaugh-Marr for the great ideas!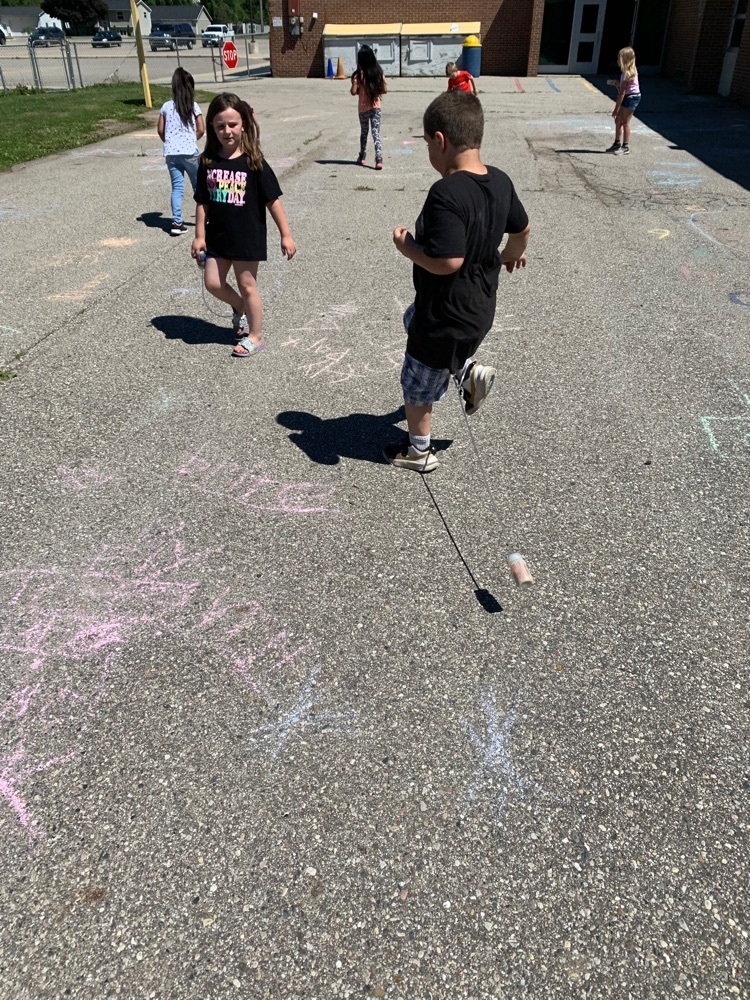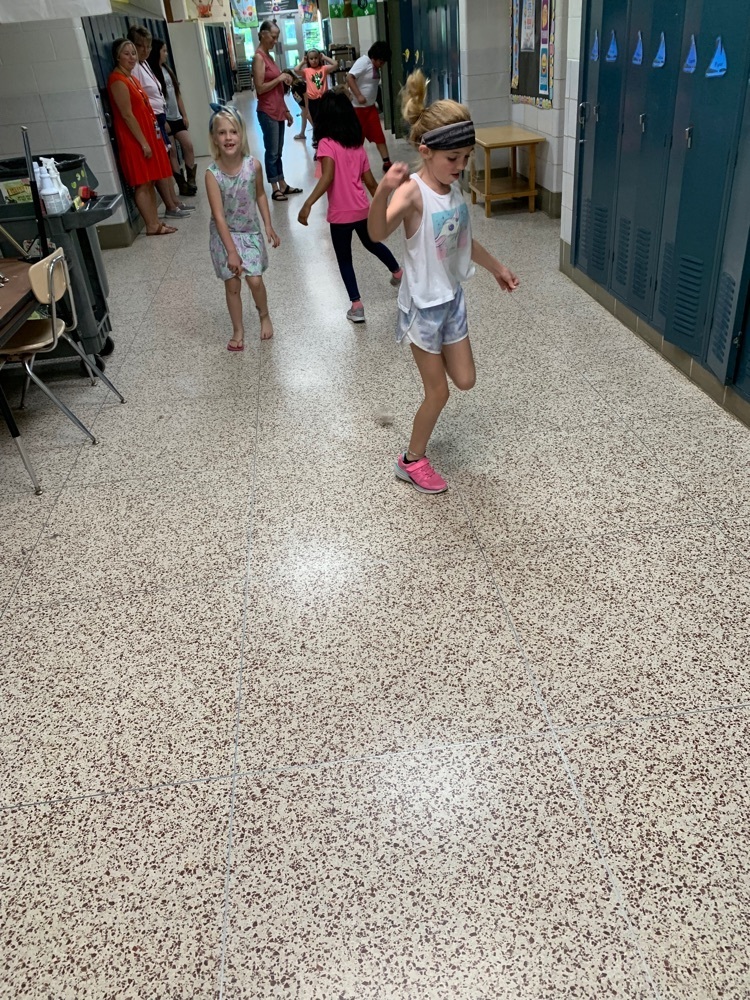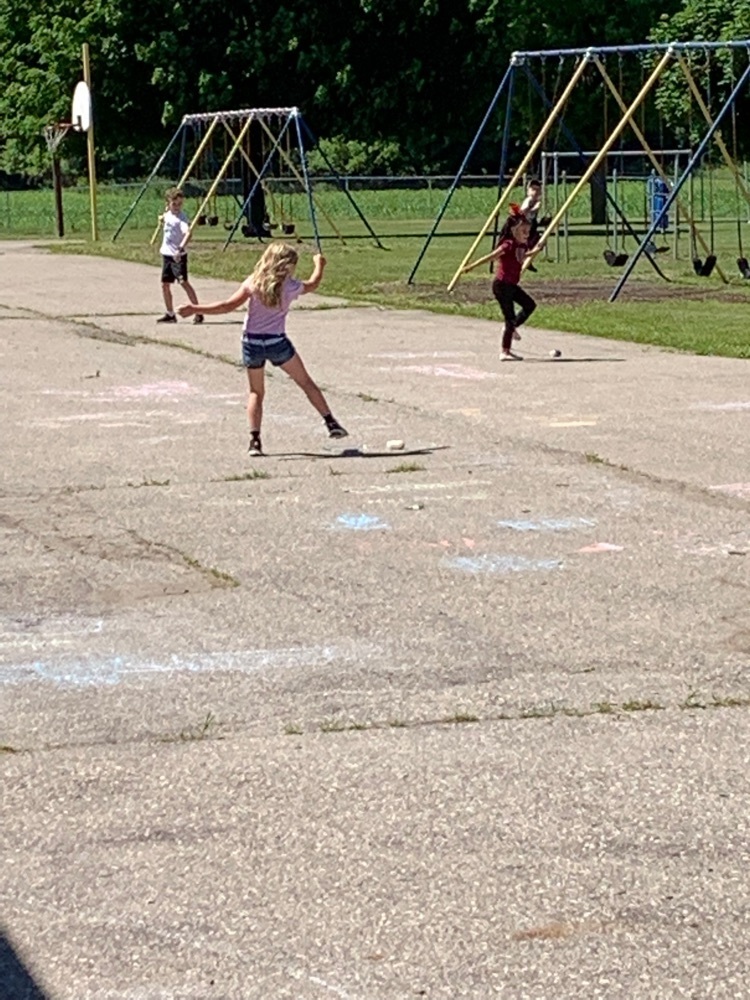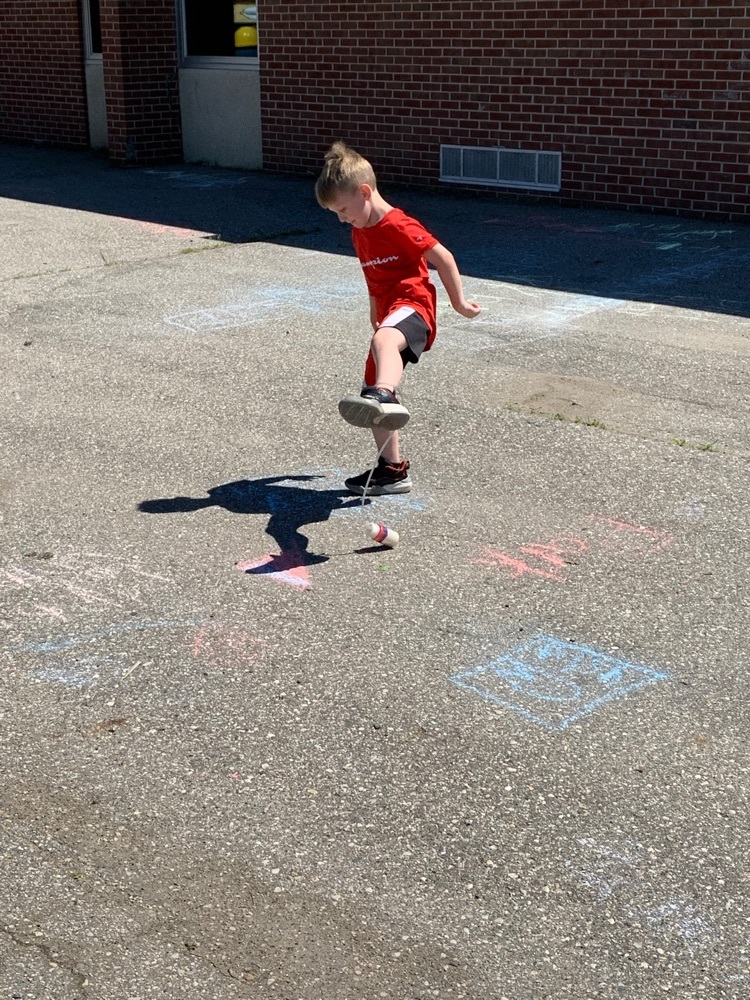 Thanks Ithaca Public Schools Food Services for our Summer School Lunches!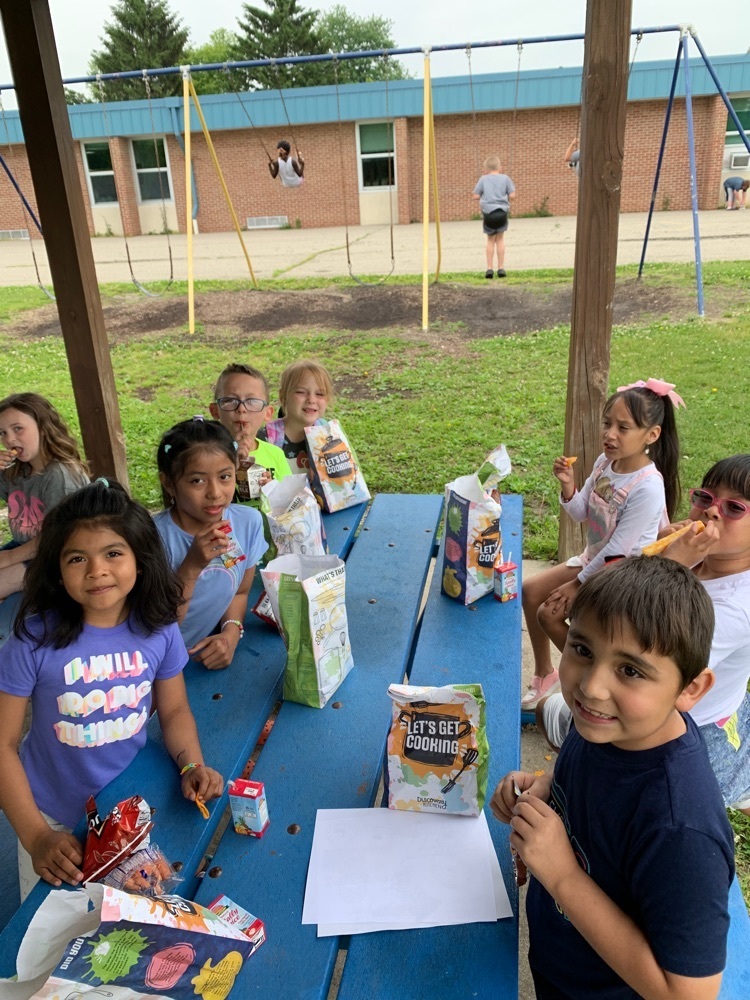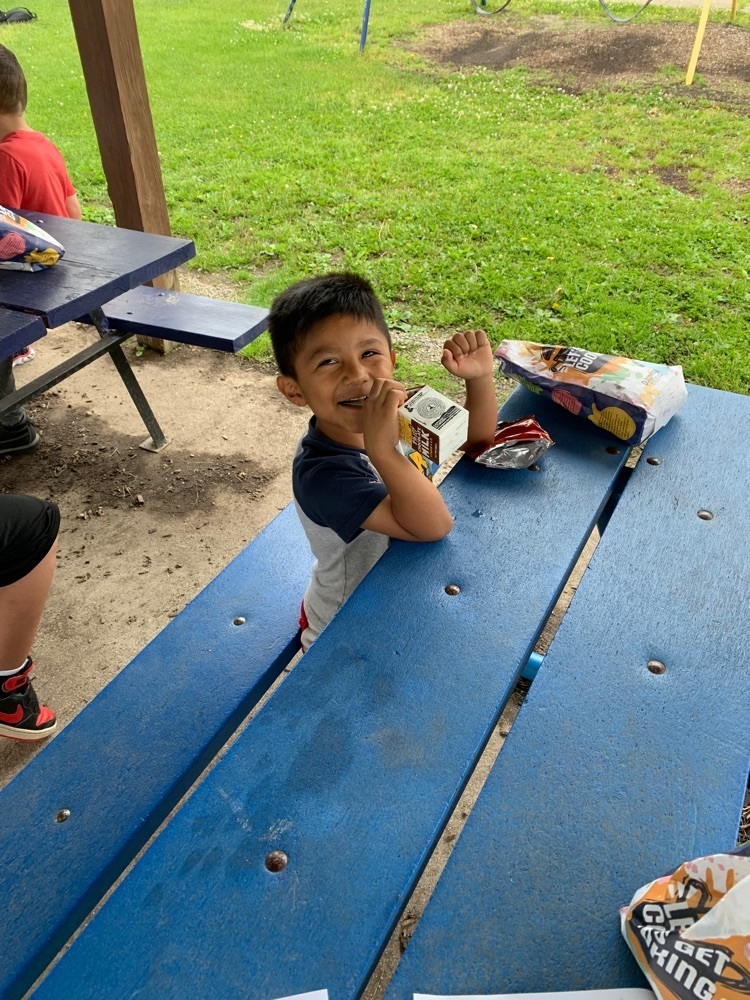 Summer school fun! "Hey Mr. Kanine! I drew you!" Thanks Payton, it looks just like me!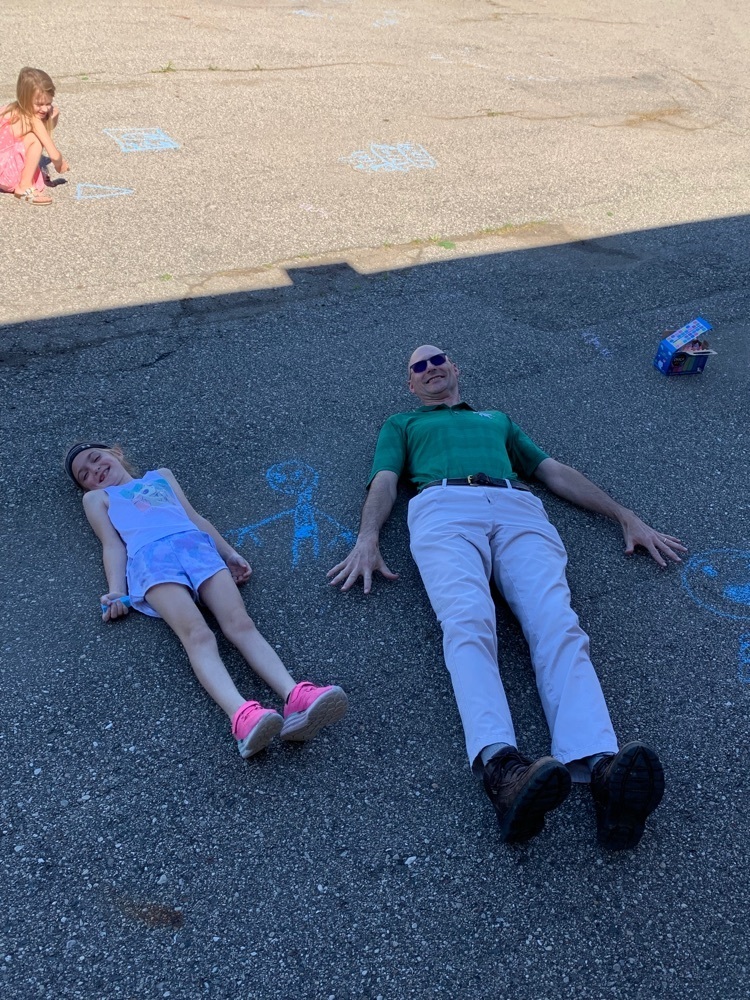 Summer books coming to your mailbox soon! Thanks to a grant, all KG -3rd grade students will receive 2 packs of books this summer. The first set is heading out now so watch for a big envelope in your mailbox!! The package will have books and a question sheet to go with each book! Read your way through a great summer!